There's been a rise in mental health issues during and after the pandemic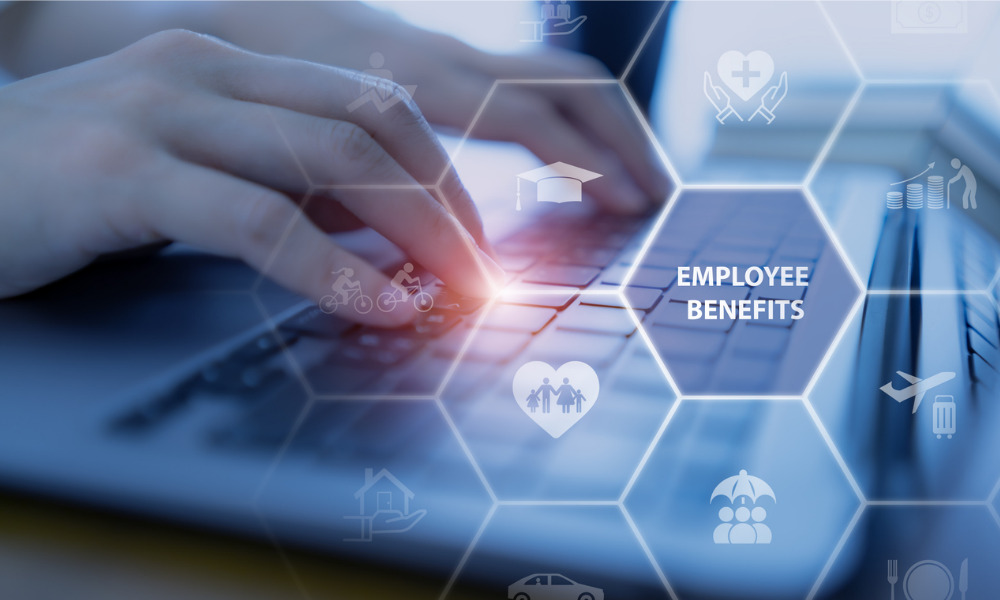 As we head on into the end of the year, employers are keenly eyeing up what 2023 could hold for their organizations. If there's one aspect of HR that's changed dramatically since the pandemic, it's employee benefits – or more specifically, employee expectations around benefits. ADP, one of our 5-Star Benefits Programs winners, understands the importance of evolving your benefits plans in the face of the Great Resignation.
Read more: One in five Canadians don't trust their managers – and it's killing EX
"The pandemic has reshaped expectations and values of our ADP associates, the need for more flexibility is a key driver," says Jill Doucette, Senior Manager, Benefits at ADP Canada. "ADP has embraced greater flexibility since the pandemic by offering a hybrid work model where days in the office and hours vary. Having benefit services and platforms that are easy to use and available 24/7 regardless of location is important. Our wellness and virtual care platforms are great examples."
With the rise in mental health issues during and after the pandemic, ADP developed a Mental Health Resources Guide to help their associates access wellness-related information in one place. They also run a wellbeing campaign each year called #ADPitsOK, in which they create awareness, highlight resources, and host a series of wellness webinars and guest speakers.
And the initiatives didn't stop there. For their people, flexibility became the order of the day explained Doucette. "With associates demanding a more personalized approach to benefits, it was time to move away from a 'one-size-fits-all' plan and rethink our strategy".
Read more: Is a lack of trust crippling your company?
"In 2020, ADP Canada launched a flexible benefits program which not only provided our associates with more options and flexibility to choose the benefits that best fit their individual lifestyle needs" says Doucette. "However, we also introduced additional company-paid programs including virtual care and a wellness platform to support the physical and mental health of our associates and their families.
"Since that time, we have continued to expand and modernize our benefit offerings by enhancing mental health coverage and support, providing additional vacation, increasing maternity/parental leave top up as well as adding child/elder care support and a Lifestyle Spending Account where associates can put flex credits towards gym memberships and much more. Most recently, we have expanded our fertility coverage and added coverage for gender affirmation".
The key to any well-defined benefits strategy is feedback. Trying to create and execute a perks plan without consulting your people first is doomed to end in failure. In order to really engage your people, to entice them to stay with you longer, it's imperative you make them part of the planning process – something ADP does with finesse.
"At ADP, our goal is to offer a modern benefits program that provides flexibility, is inclusive and supports the diverse needs of our associates and their family members," says Doucette. "We ensure that our flexible benefit program contains a mix of the traditional coverages (including EAP, health, dental, disability and life insurance) which we know remains valuable to our associates but also includes more modern components that link to our guiding principles (such as DEI and wellness) and incorporates emerging best practices."
Take a look at our recent 5-Star Benefits Programs winners and in-depth feature here.