Money? Travel? Free pizza? Think again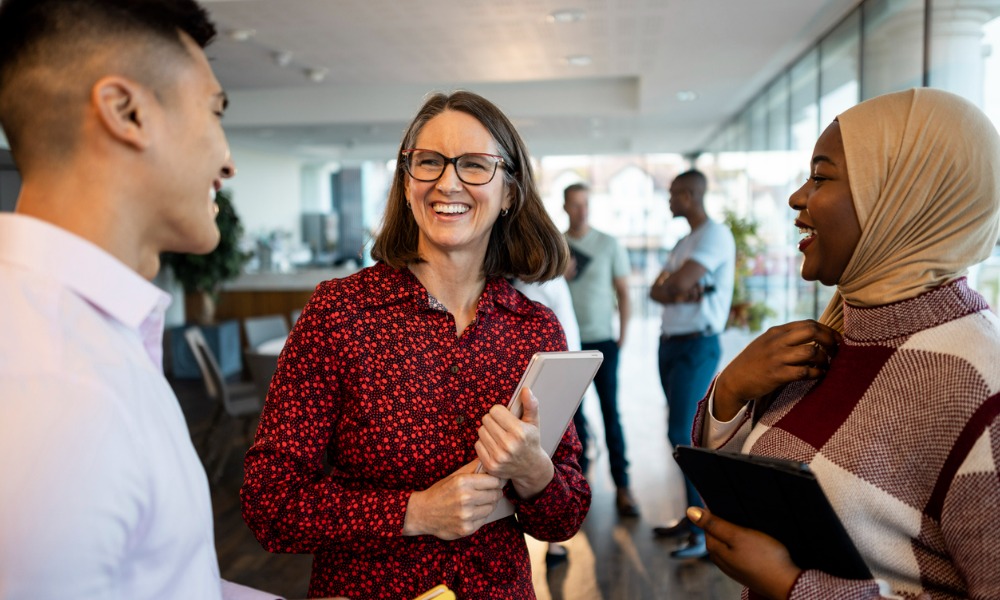 Canadian HR leaders plan on using hybrid working models to solve the talent crisis, according to data released today from IWG.
The research, which polled 250 senior Canadian HR practitioners, found that 91% of employers admit to using flexible working as a luring technique, with 81% adding that it's an "extremely effective" recruiting tool.
"Over the past few years, HR professionals have come to view the hybrid work model as both a powerful tool for recruiting talent, and a necessary measure for keeping that talent happy and productive," says Wayne Berger, CEO, IWG Americas.
According to the report, 91% of HR leaders say they see a strong connection between hybrid working and improved employee wellbeing, with 77% of them admitting that they've had candidates turn down a role because of a lack of flexibility.
But this is nothing new – even if employers are somewhat surprised. Since the pandemic, there's been report after report on the growing popularity of flexible working. The rise of the digital nomad visa, legal changes to "out of office" emails, the decline of shared office organizations – it's all pointing to one thing. Namely, that employees are unwilling to sacrifice the autonomy they built up during lockdown.
So what does this mean for employers? Well, despite a pushback from some more traditional organizations, the benefits of working remotely help businesses too. IWG's data found that hybrid models lead to happier, healthier, and more loyal employees.
The majority of HR leaders agree that hybrid working leads to a more productive (95%) and healthier (94%) staff base. What's more, 99% of HR executives say a flexible environment inspires more loyal employees.
"The current study backs that up convincingly," adds Berger. "Not only is today's workforce demanding flexible work arrangements from employers, but a growing number of companies are recognizing the wide-reaching benefits of hybrid working — for their employees and for themselves."
Prior to the pandemic, only 22% of companies offered hybrid work, post-pandemic that number jumped to 72%. But that doesn't mean offices are completely removed from the equation. In fact, according to the data, HR executives firmly believe in hybrid working and think it's critical that employees spend some time in the office for face-to-face collaboration as part of the model.
One in eight HR leaders interviewed say there's a direct correlation between productivity and days spent interacting with their colleagues in the office, with practitioners saying the ideal number of in-office days should sit at three per week.