Committed to LGBTQ rights and diversity, Sephora has always been something of a trailblazer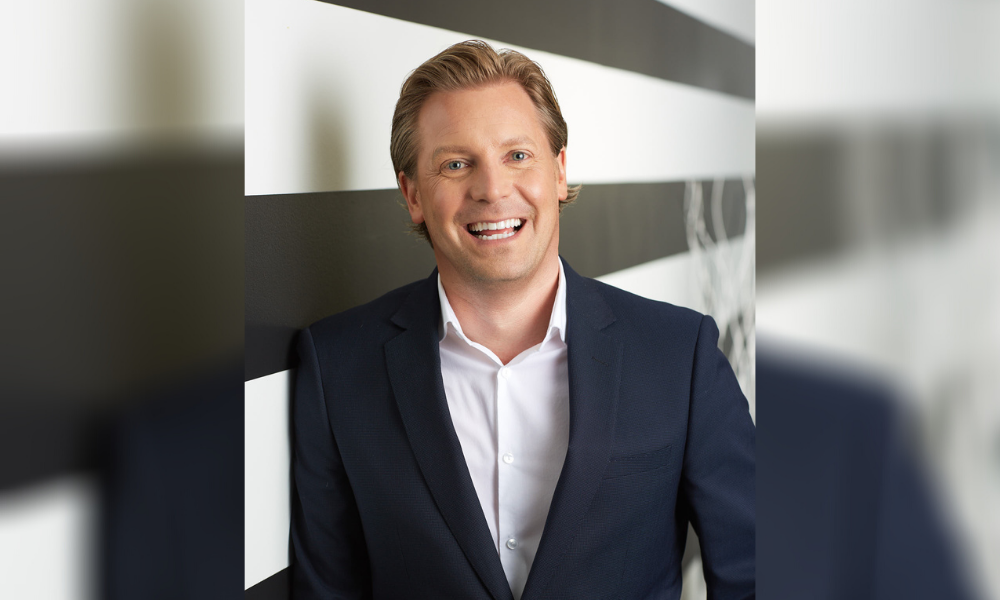 Sephora's motto, 'We Belong to Something Beautiful', embodies more than just the beauty line's iconic makeup – it's a way of life for employees.
Founded in Limoges, France, in 1970, the luxury beauty brand boasts over 30,000 global workers across 2,600 stories in 34 countries.
Committed to LGBTQ rights, equality, and diversity, Sephora has always been something of a trailblazer in the retail world – an identity they embody in their company culture.
Speaking to Stephen Bobko, Sephora's VP HR, he revealed that the company's core values were key to them weathering the current pandemic. He also explained how the role of the office had changed since the onset of COVID-19.
"It's been quite the year, hasn't it?" he asked HRD.
"We've had so much discussion around the role of the office – looking at what place the office has in our working lives, whether or not it's necessary etc.
"I can confidently say that the role of the office will always be important – however, that role will probably look very different.
"For us, the office represents human connection. It's that touch point that makes Sephora so special - where we can actually come together, collaborate and connect.
Read more: Best Buy CHRO: 'The most difficult challenge I ever faced'
"We have this concept over here at Sephora - Teach, Inspire, Play. We need to be able to embody this fully – to inspire our colleagues with new ideas and collaborations every day.
"The way we work has changed. But I think if anything it's lifted our core value of innovation and made it more central, and important, than ever before."
Since the pandemic, more and more companies are turning to a slightly hybrid working model - a sort of blend between office and home. This flexible approach allows employees to reap the benefits of both, moving effortlessly between remote working and office collaboration.
As for employees – they're enjoying the flexibility remote working offers.
A report from the World Economic Forum found that 98% of employees would like the option to work remotely to continue post-pandemic. What's more, 32% of those surveyed listed the 'flexible schedule' as the main benefits of working from home – followed by being able to work from anywhere (26%), no commute (21%), and spending more time with family (11%).
But it's not just employee mindsets that have shifted – the role of HR itself has undergone a huge transformation thanks to COVID-19.
"I think it's really propelled the function," added Bobko.
"HR is now a verified, strategic, business partner – and it really is at the centre of everything we do here at Sephora."
Bobko told HRD that the company had created and launched an app in just seven days, with the purpose of connecting all employees while working remotely.
"It was really amazing to watch it unfold," he explained. "This was such a critical tool for us to continue to keep our people talking and innovating through COVID-19.
"In order to really engage our people digitally we have an education function under the HR umbrella. Along the way, we're continuing to look at ways to innovate our employee rewards offering. One of the big learnings over the course of COVID-19 was virtual medicine.
"We offer virtual medical support to all our people digitally."
In the current pandemic, there are few better perks to offer than telemedicine. Having that added support and professional guidance can be a safety net for worried employees. Lots of companies like to speak about how much they celebrate their people through free lunches or bake sales – but giving them the benefit of health is a tangible, authentic, way to show that you really do care about them long-term.
Read more: Playboy's CPO: 'We have a strict 'no a******s' policy'
And, as Bobko told us, these investments are already paying for themselves in boosted morale and productivity.
"It was interesting to see employees return to the stories – especially to see how quickly the teams adapted to this new reality. All of our people are always eager to be involved in our brand and our ethos – which is what makes Sephora a great place to work.
"As for HR – this truly this is our moment. This pandemic has propelled us to the forefront of our businesses. I think it's been it's been incredible. Intense – but incredible."