Your workforce's generational shift could be much smoother with this expertise – though the price tag can be huge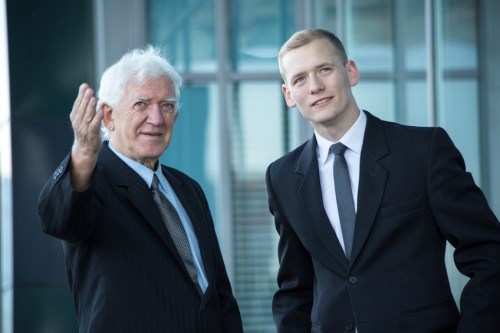 Designing a workplace fit for millennials is becoming a big business with a big price tag, as global corporations hire so-called "millennial experts" to advise them on keeping young workers happy and loyal.

Companies like Oracle, Goldman Sachs and Coca Cola are reportedly bringing in "millennial consultants" – some of them middle-aged – who charge tens of thousands of dollars per hour to help manage the generational shift.

One such "expert" – 41-year-old Lindsey Pollak – told the Wall Street Journal she's a "translator" between what young workers want and what companies think they want; another, 52-year-old Lisa McLeod, charges $25,000 for a talk – and an extra $5000 to bring along her millennial daughter, the Journal reports.

One leading Canadian consultant has a better suggestion for businesses to adapt to increasing numbers of millennials on staff: why not simply ask your own young workers what they want?

"When I'm looking to talk about millennials, what to do about millennials, [I] talk to a millennial, says Soula Courlas, partner and national lead of people and change services at KPMG Canada.

Courlas, who will speak at the HR Leaders Summit later this month, suggests adopting a "reverse mentoring" approach, where younger employees are engaged to help leaders understand what their workforce needs: it's more practical and relevant – not to mention a whole lot cheaper than what the self-described experts are charging.

"[It's] the notion of engaging your millennials, engaging people who represent that cohort, to provide insights into how to design a particular program – how can we make the workplace better so it can be more inclusive to address the needs of millennials, how can we engage that talent segment?

"Let's use people from that in creating a better workplace … [Instead of hiring an external consultant], you're leveraging people from within your workforce, your talent pool, to help shape the workforce for the entire talent pool."

Courlas adds that many of the things a millennial wants are shared by older generations – including workplace flexibility, which holds a great appeal to the "sandwich generation" who find themselves caring for both their children and their aging parents.

And as you ask millennials for their thoughts, she says, ask others, too.

"There needs to be representation from every generational cohort as we consider our workplace practices, to create a workplace that … represents the blended expectations and requirements of all the cohorts in your workforce, so you can create a workplace that meets needs."

Soula Courlas will speak at the HR Leaders Summit later this month.


Related stories:
Leadership a low priority for millennial staff
Firms failing to integrate millennials


Want the latest HR news direct to your inbox? Sign up for HRD Canada's daily newsletter.