British Columbia legislature adjourned on Thursday before the bill had a chance to progress.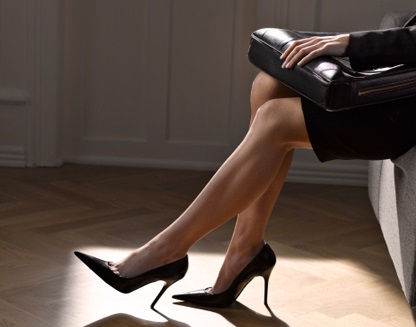 A private member's bill that would make it illegal for employers to require female workers to wear high heels on the job died when the British Columbia legislature adjourned on Thursday.
But Green party Leader Andrew Weaver says he's confident the Liberal government is preparing to make changes to provincial regulations without requiring legislation that bans footwear requirements.
The intent of Weaver's bill got support this week from Premier Christy Clark.
Labour Minister Shirley Bond says in a statement requiring women to wear high heels in the workplace is not acceptable and she will take action to make changes.
Weaver introduced the bill on International Women's Day over health and safety concerns.
The B.C. legislature won't sit again until after a provincial election on May 9.
The Canadian Press
Recent stories:
Delivery firm apologizes over interview blunder
New study calls for overhaul of parental leave
Ministry of Labour uncovers repeat offenders