One of the world's largest advisory firms has announced the launch of an innovative employee training program.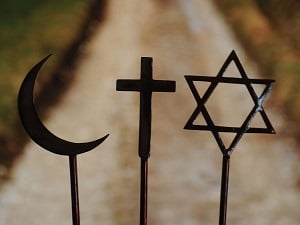 One of the world's largest advisory firms has announced the launch of a specialized training program which seeks to improve religious understanding within organizations all over the world.
The program – Religious Literacy for Organizations (RLO) – has been designed by
EY
to drive inclusivity and show the positive impact it has on business process and performance.
"Its application can help businesses recognize that a religious diversity framework can be used to support team cohesion, satisfaction and performance; attract and retain talent, customers, clients and partners; as well as enhance stakeholder experience and client relations," said Kamran Malik, global learning and digital engagement leader at EY's people advisory services.
Currently, it's estimated that approximately 84 per cent of the world's population identify as religiously affiliated yet religion remains a highly sensitive and often uncomfortable subject within many businesses.
Adam Dinham, professor of faith & public policy at Goldsmiths, University of London, says education could help employers and employees better navigate religious issues in the workplace.
"The concept of religious literacy starts from the observation that there is a lack of understanding about religion and belief in the workplace," he says.
"However, it is not about religious education, or necessarily about having more religion in the workplace, rather, it is about having the confidence and skills to deal effectively and positively with religion and belief issues when they occur."
Dinham helped develop the program in collaboration with Coexist House – an organization dedicated to transforming public understanding of the practices and perspectives of the world's religions.
Recent stories:
What makes a successful volunteer program
How to prevent employee burnout
Strategies to recruit for the hottest jobs in Canada