What could this mean for your organization?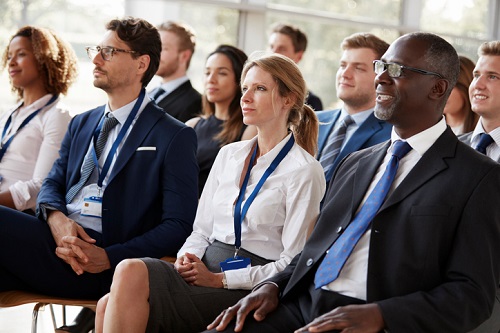 Ontario will soon conduct a review of the current public holiday system following some frank feedback from employers and stakeholders.
The review will aim to address how current holiday pay is calculated – which was found to evoke the most complaints under the ESA, and as such need to be simplified.
We spoke to Matthew E. McCarthy, of Ogletree Deakins LLP, who revealed what sparked this new review and the potential consequences it could have for Canadian employers.
"The policy idea behind this was to discourage companies from employing casual workers - as in ones who come in once every couple of weeks. They'd be penalized for that. But, in reality, this policy created a non-sensical situation where employees who worked four hours a day were getting less public holiday pay than someone who worked one longer shift every few weeks."
McCarthy explained how this wasn't necessarily best practice, especially considering the changes were brought in as part of Bill 148 – Fair Workplaces, Better Jobs Act. So, what elements could be changed and how could they impact your workplaces?
"This review indicates that the government is taking a longer look at sweeping changes they made back in January," added McCarthy. "And potentially recognizing that these may not have thought through as thoroughly as they should have. Some of the changes were made from a policy standpoint but perhaps there wasn't enough consultation with stakeholders that live in the employment arena who could have pointed out these fairly logical ramifications."
It's a positive sign, for both employers and for employees, that the government is showing a willingness to step back and asses the repercussions of these changes, McCarthy told us.
"One of the big stories that came out of this was that this policy change was largely driven by some employers' groups who got together to explain to the government the consequences of the quick amendments. Principally, a large group of retail employers formed a coalition and brought the necessary data to the government. This shows that it's easy for employers to feel powerless, but with correlated effort and thoughtful arguments they can be listened to."
So, what should employers keep in mind when it comes to these potential reverses?
"Employers will have already made some policy changes earlier this year, and so they'll have to go back and review them all again," explained McCarthy. "Keep in mind that these new revisions may also be temporary, so make sure you stay on top of these policies.
"Mainly, ensure you think about your scheduling practices in general. It's important to think about when you use casual employees, and question whether it's the most sensible decision. Explore alternatives so you don't end up in a situation like this again."