So, how can you ensure you're hiring both diversely and mindfully of your sector and organizational needs?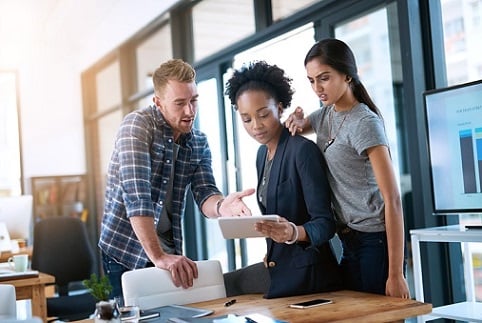 This led to Hauck taking it upon himself to create a tool to help businesses eradicate bias.
"The idea of Unbiasify sprang from my experience of interviewing a lot of people on a regular basis and realizing that the majority of candidates I was talking to weren't going to be moving forward in the process," explained Hauck. "People know by now about Unbiasify; and that keeps the idea of hiring diversity in the back of people's minds. This means that I have people coming up to me and asking what the tool can do and how to use it.
"Unbiasify is not a be-all and end-all solution – it's more of a tool that teaches people that they do have unconscious bias. For example, in the companies that I've worked for, if your organization has a diversity problem, your solution shouldn't be to go out and hire a bunch of diverse candidates – that's just not an ideal way of approaching the problem. What you should be looking at is how are you receiving applicants. Why aren't you meeting with applicants that are coming from diverse backgrounds – really looking at the systemic problems?"
Hauck suggested supporting groups within the community. Toronto has an amazing technology community, and there's some smaller groups that you can support to show that you believe in these causes and so that people in these communities then reach out wanting to know more about the organization. Besides, using technology to help fight bias will only help so far, you have to engage and react to recognized bias on a human level – as Hauck told us.
"Imagine just pressing a button and you're no longer a biased individual – that would be too easy," explained Hauck. "However, I don't see there being a technology-only solution because this will always be a human side to it.
Related stories