Employees are legally entitled to time off but employers don't have to drop everything to accommodate them, says one industry lawyer.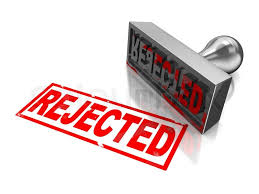 Employees are legally entitled to time off but their requests don't always come at the most convenient times – so when exactly can you say no? One industry lawyer says employers may have more power than they realize.
"If the employer has a legitimate reason to, that's okay," says
Trevor Thomas
, of Kent Employment Law. "As the employer, it's your job to manage your workforce and if you have a legitimate reason for denying somebody's vacation request then the employee has to abide by that."
Thomas stressed the importance of an official written procedure that would guide both employers and employees through the organization's standards when it comes to requesting, reviewing and ultimately granting or denying holiday time.
"It gives the employer a heads up as to when people want their vacation so you can manage your workforce better and it also gives the employee a heads up as to how far in advance they need to request their vacation so they don't find out last minute that they can't go away on holiday," he told HRM.
However, no matter how far employees book holidays in advance, there may be certain situations where employers may feel compelled to retract their initial acceptance – from an important new client to a major last minute change – so are you allowed?
"That gets into a really messy area because what if you've granted someone their vacation time, that employee went out and purchased an airline ticket and hotels etc. and then the employer decided they need to change that," proposed Thomas.
"I think as the employer you, as much as possible, want to steer clear of that situation because first of all you're going to have a disgruntled employee who is mad because they can't take their vacation and then you've got the money the employee has spent on hotel, airfare etc. that they might potentially lose out on," he told HRM.
"As an employer, if you're ever in that situation where you've granted the employee vacation but then you had to rescind it, you might want to consider what you can do to make it up to that employee," he suggested.
"If they've spent money on flights or hotels you might want to see if you can reimburse them for that because it's really unfair to the employee if they're in that situation," he added.
More like this:
Deal reached for CPP reform
Can you fire for theft in the workplace?
The legal risks of giving a bad reference