How do you ask an employee to dress more professionally?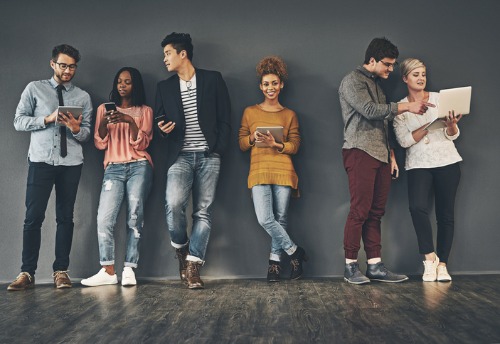 The temperature is rising and all throughout Canada we're enjoying the benefits of a bright, breezy summertime. And whilst we can't get enough of the sunshine on the weekends, during the working week the heat can make us feel stifled and unwell in the office.
A recent report from OfficeTeam found that 33% of employers relax their dress codes in the summer. However, that doesn't mean employees are allowed to wear whatever they want.
Dress codes in the office are meant to give the workplace a sense of cohesion and effuse the impression of professionalism. Despite this, one in five Canadian managers have admitted that their employees wear less formal clothing than they did five years ago.
One fifth of workers said they'd prefer to work for a company with a less formal dress code, whilst 32% want a casual dress code or no dress code at all.
"How employees present themselves, including how they dress in a business environment, reflects their level of professionalism and may effect perceptions of the company itself," added Koula Vasilopoulos, a district president for OfficeTeam.
"Workers should be aware of business guidelines and take cues from their peers, particularly as they look to advance their careers, in order to ensure they leave an impression that is consistent with their desired roles."
In the summertime, when the weather is unbearably hot, companies often de-formalize their dress codes. Having said that, Robert Half Canada came up with 11 dress code faux pas that aren't really acceptable in any season. We've listed them below;
Shorts
Crop tops
Flip-flops
Maxi dresses
Sunglasses
Strapless tops
Funky hats
Jumpsuits
Anything see-through
Quirky 'slogan' shirts
Leggings
And even though companies have rules and regulations in place that guide employees on how to dress, sometimes it's necessary for HR to step in.
"When you're encouraging employees to dress more professionally, I caution employers to look beyond 'gender appropriate behaviour'," explained Shana French, lawyer at Sherrard Kuzz.
"Gender stereotypes in policies shouldn't overstep, from human rights perspective, into an area that could be an attempt to enforce gender stereotypes on an employee.
"Have a conversation. Employers can sometimes be afraid of approaching the employee and simply talking to them about the issue. You should be putting in some thought about what you're going to say before you have the meeting, so it doesn't come out as 'when you wear those low-cut tops, it makes the men feel uncomfortable'.