U.S. based executives claim a new HR initiative could end up saving the company a six-figure sum in the long run.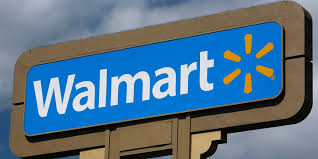 In an attempt to save "millions" in the long run, Wal-Mart in the United States are introducing paperless training for employees.
This will involve each trainee in the Wal-Mart academy classes (which include approximately 25-30 employees at a time) provided with an iPad to assist in their education.
Wal-Mart executives estimate the company will save "millions" in the long term by investing in iPads and software instead of paper.
And in addition to saving money, Wal-Mart are also anticipating to save time.
The company will now be able to make easy changes to training materials because software on the mobile applications allows for quick amendments.
Kristen Wilkinson, senior director of Wal-mart's academies said the company "can update today and it will be there today".
"You can constantly get agile with associate feedback," he was quoted as saying by
Arkansas Online
.
Moreover, notes taken by employees are uploaded to the Internet and can be accessed once they have completed training.
Michelle Knight, vice president of talent development for Wal-Mart U.S, said the company "see training, really, as an investment more than a cost".
"It's essential to the achievements of our business. ... When associates are effectively trained, we know they are more productive. When they are more productive, we know their job satisfaction increases."
Employee training has been a big focus of Wal-Mart for the past couple of years. It's part of their broad goal to improve the in-store experience for customers and also to increase sales.
Wal-Mart predict about 140,000 employees will complete the training each year.
The company also plans to open 200 of the training centers in or near existing stores by the end of 2017.
More like this:
Ontario sets gender diversity targets
Union appeal prompts security improvements
60K fine for Wal-Mart's safety failure