Employees' pseudonyms on workplace Q&A forum sparked an HR nightmare at the social media company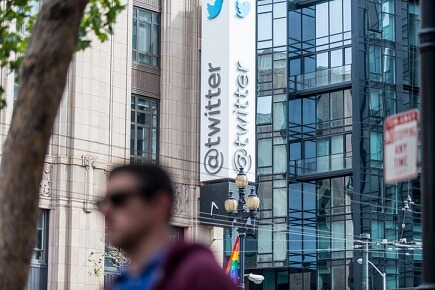 Twitter
is no longer letting staff use pseudonyms on a workplace Q&A forum, after anonymous employees criticized their CEO and the company's policies.
The company reportedly axed anonymous posts on its forum, Falquora, last year because it felt that it wasn't appropriate for staff to share criticiswithout using their real identities.
"Employees at Twitter have various resources through which to discuss matters that are important to them, and there are ways to voice issues anonymously if they choose to do so," a Twitter spokesperson told Gizmodo.
The spokesperson wouldn't detail the questions that had prompted Twitter to scrap pseudonyms; however, current and former staff said the straw that broke the camel's back was an employee asking about the company's commitment to LGBTQ causes, in a way that suggested they were personally uncomfortable with the idea.
Sources told Gizmodo that prompted discontent among other employees, some of whom complained to HR.
In the past, employees had also anonymously commented on the leadership of Twitter CEO Jack Dorsey, and asked questions about mass redundancies.
The forum is still in use, but employees now have to use their real names. They can upvote or downvote questions, and the most popular questions are answered at all-staff meetings, Gizmodo reports.
Related stories:
How to get the most out of a whistleblower program
Tech giant announces job cuts
Want the latest HR news direct to your inbox? Sign up for HRD Canada's daily newsletter.