Canadians want workspaces specially designed to minimize distraction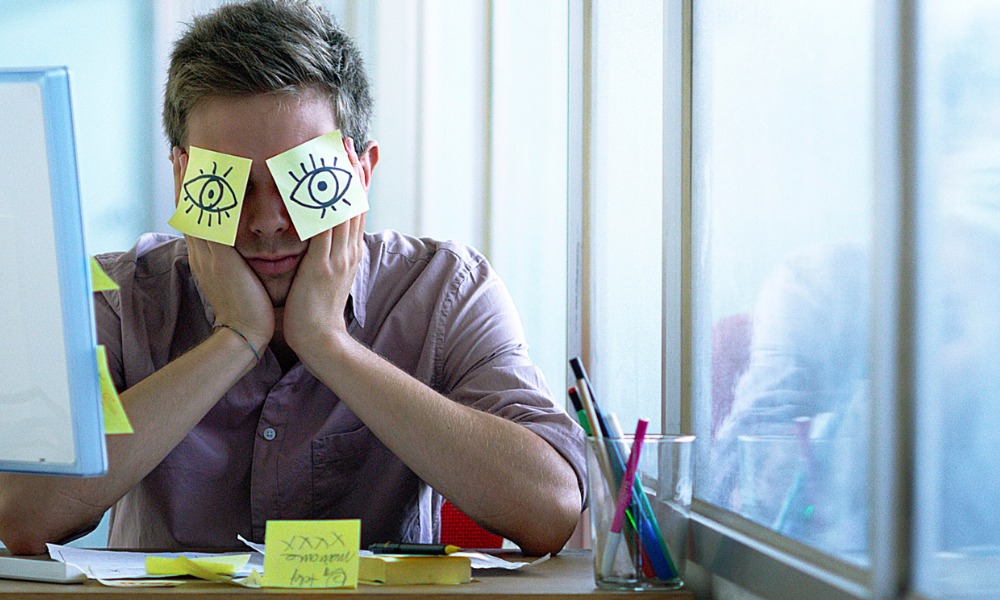 It's a noisy world out there. And much of that noise seeps through the modern workplace, according to a new productivity study.
Three in five workers, on average, are forced to fend off multiple disturbances in their workspace – so much so that they end up losing focus, a survey by co-working company iQ Offices showed.
What are the biggest productivity drains in Canadian workplaces?
Loud talkers and chatty colleagues (54%)
Noisy recreation areas and 'distracting' open-concept workspaces (49%)
Lack of a permanent desk/office (43%)
Canadians (73%) believe they could save up to two hours of work each day if they were placed in an office designed to minimize distraction.
READ MORE: Are you crippled by the productivity paradox?
"Imagine what your business could accomplish if you gave the one to two hours of daily lost productivity back to your team," said Kane Willmott, iQ Offices CEO and co-founder.
"Better work-life balance, better business performance," he said.
Canadians rank physical environment challenges, such as nomad seating arrangements and distracting open-concept office designs, higher than other workload-related challenges, such as unexpected extra work (19%) or excessive email (17%).
READ MORE: Weirdest productivity killers at work
For Willmott, wellness features such as sit-stand desks and nap rooms are a better investment than noisy recreation areas when trying to boost team productivity and business performance.
Willmott's top productivity hacks include white noise systems, extra sound-deadening materials, private work areas and office management support services.
"A mix of closed and open areas is optimal," Willmott said. "The reality is people generally prefer this to open-concept workplaces."