Allow staff paid time off to engage in charity work and you could boost retention and motivation at the same time as positively associating your company with a community cause.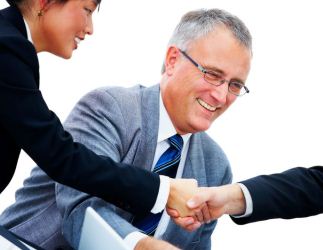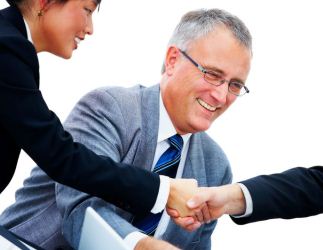 Employers who allow their employees additional annual leave to complete charity work during office hours are more likely to keep their workforce, according to a growing body of research.
A recent survey found some 50% of workers believe they would be more likely to stay with an employer that allows its workforce time to work or raise money for charities during working hours, and that one in ten employees say they would leave a less charitable company and take a "significant pay cut" to move somewhere which allowed them time off during work hours to do volunteer work. "The reality is that the workforce passionately cares about corporate social responsibility (CSR) and expects their employer to share that commitment," Malcolm Scovil from LeapCR said. Scovil added that if employers fail to meet these expectations, either through a lack of CSR initiatives or a failure to communicate what they are doing to their staff, then they will find themselves struggling to remain competitive.
In Australia software firm VMware is one company that allows all permanent staff to work up to five days per year with a registered charity. The leave is fully paid, and is in addition to the usual annual, sick and carer leave benefits. According to managing director Duncan Bennet, the so-called 'service learning program' has seen a 93% take-up since it was introduced last August and more than 2,000 hours of time has been donated to 18 organisations, including children's charities, soup kitchens, environment and clean-up activities and the Cerebral Palsy Foundation.
The program is run by employees, and according to Bennet the feedback has been overwhelmingly positive. "Employees feel incredibly proud and inspired to work for an organisation that enables them to support and give back to their community," he said.
Melissa Brown from the Centre on Philanthropy at Indiana University said more companies are granting employees paid time off to do pro bono work for charities than ever before, and it's good for morale and promotes work/life balance. "Volunteers return as better employees with a more enhanced skill set. And it's good for recruiting, as more younger employees expect that companies will give them time off for this kind of work," she said.
However, Brown said, the planning stage is critical before rolling out any company charity programs, and HR must ensure it does not become a cause of stress amongst colleagues.
Company charity programs – points to consider
Step 1
Recognise both the advantages and disadvantages of workplace charity efforts. Be mindful that despite the best intentions, some employees may have enough responsibility in their lives already and may view additional commitment as a source of stress.
Step 2
Determine if time off for charity work will be paid, unpaid or a mixture of both. If your organisation uses software to determine the amount of man hours needed per project, factor hours for charity work into the overall project time. If it becomes clear that paid time off during work hours will affect your productivity negatively, consider allowing unpaid time off that can be made up during an evening or weekend shift.
Step 3
Gauge how much interest your employees have in community work by conducting either a formal or informal survey. Some employees may already be involved in charity work on their own time and some may want to keep as clear a line as possible between work and charity.
Step 4
If a large number of key employees indicate interest in charity work, plan to keep a strict schedule allowing only one or two employees time off during each shift. Communicate that they are still responsible for making sure their work gets done by either doing it themselves before or after charity work or by delegating tasks to someone else. If only a small number of employees indicate interest in charity work, it may be better to officially sponsor a certain charity, and allow those who are interested to engage in a few events throughout the year.