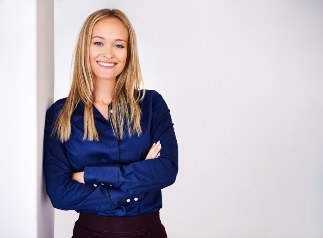 Employers who celebrate diversity have been honoured once more in this year's list of the Best Workplaces™ for Women in Canada by Great Place to Work®.
In order to be eligible for the prestigious awards, the organization must have at least 15 female employees. They must also register a 90% approval rating, from both gendered workers, to the phrase 'I am treated fairly regardless of me sex'.
A prior study from Great Place to Work found that women's careers benefit when business leaders try to find new ways of making jobs more meaningful, regardless of gender.
"You can tell a lot about a company by how women feel about working there," added Great Place to Work® president Chinwe Onyeagoro. "When female employees say the environment is fair and fulfilling, that's a strong indicator that the business maintains an even playing field for other employees, too."
"It turns out that exceptional work cultures for women also produce outstanding workplaces for all employees. Companies that lead in this way—by emphasizing the daily engagement and long-term buy-in of women—will see better performance from their teams and a stronger slate of leaders to helm their organizations in the future."
The full list of awarded organizations can be found below;
• AbbVie
• Adlib Software
• Admiral Insurance
• Adoxio Business Solutions Limited
• Astellas Pharma Canada Inc.
• Axonify
• BlueDot Inc.
• Ceridian
• Dun & Bradstreet
• Eagle Professional Resources Inc.
• Edelman Public Relations Worldwide Canada
• Flipp Corporation
• Fuller Landau LLP
• Gardiner Roberts LLP
• Geotab
• GroupeX Solutions
• Indeed Canada Corp
• IndustryBuilt Software
• Intuit Canada
• JOEY Restaurant Group
• KFC (Canada Corp Office)
• Kicking Horse Coffee
• Klick Inc.
• Knowledge First Financial
• Kronos Incorporated
• Lifeworks
• LoyaltyOne Co.
• Managing Matters
• Mastercard Canada
• Norima Consulting Inc.
• Nulogy Corporation
• Points International Ltd.
• RBC
• Resolver Inc.
• Royal LePage Performance Realty
• Salesforce
• SAP CANADA
• SaskCentral (Credit Union Central of Saskatchewan)
• Simply Green Home Services Inc.
• Sklar Wilton & Associates
• Stryker
• The Ian Martin Group
• The PEER Group Inc.
• Traction On Demand
• Urban Systems Ltd.
• Wave
• Wealthsimple
• Whirlpool Canada
• Wynford/EventSimple