The mother of an ex-Target employee who committed suicide says the company is to blame - but does her case have any weight? HRM spoke to an employment lawyer to find out.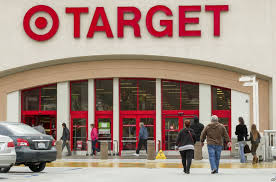 In a case which has attracted international media attention, Virginia Gentles has alleged her son's tragic suicide is Target's fault and the company should be made to pay – but does her claim hold any weight? HRM investigates.

"The question is whether it was reasonably foreseeable that an action could cause a certain reaction," employment lawyer Lorenzo Lisi told HRM. "If the employer could have reasonably predicted that he was going to commit suicide, but went ahead with the action anyway, then they may very well be at risk."

Virginia's son, Graham Gentles was allegedly handcuffed and paraded around the store in a humiliating procedure that other ex-employees have referred to as the 'Walk of Shame.'

Witnesses claim he looked shocked, confused and appeared to have no idea why he was being arrested. Gentles was then escorted to a police car and taken to the local police department but was later released without charge.

The ex-employee is alleged to have told his mother; "They did the walk of shame, I had to do the walk of shame. But they only do that when people steal and I've never stolen a thing."

Gentles maintained his innocence but three days later, he jumped to his death from the roof of a hotel. His mother claims her son "experienced severe emotional distress" which was heightened by his Asperger's Syndrome.

Now, she's suing the retail giant for false imprisonment, negligence and intentional inflection of emotional distress.

"They'd have to show that Target understood their actions could have that effect and went ahead anyway," confirmed Lisi. "On that element, it's probably not a lawsuit that will have a lot of weight."

However, Aird and Berlis lawyer Lisi revealed the circumstances could be a little different in Canada.

"If this was in Canada, their conduct in parading him in front of other employees may very well have led to punitive or aggravated damages," he said. "There's an implied duty of faith in Canada."

"To do that would be humiliating and she might very well be able to seek damages, not as a result of the termination but as a result of the conduct in humiliating him, so there might have been a chance if it had happened in Canada."

But Lisi showed more confidence in Canadian employers: "Most Canadian employers would not use this as a policy or a procedure," he said. "They probably would have terminated him for cause and then tried to reduce the spectacle of walking him out."

While Target has explicitly denied that the procedure even exists, many ex-employees have come forward to condemn the archaic practice and share their similar experiences.

Alabama resident Jason Kellner says he was subjected to the same treatment in 2011, after he was falsely accused of stealing.

"I was so embarrassed," Kellner revealed. "It was humiliating. All the customers were staring and I had no idea what was going on." It turned out that the managers had confused Kellner for another employee with a similar name.

"I never even got an apology," he said. "I don't understand how they can do that to people and get away with it."

More like this:

How HR should handle a merger

How to handle being a young HR manager in an older office

Exclusive: L&D at KFC