The company is investing in higher pay, additional training, and more benefits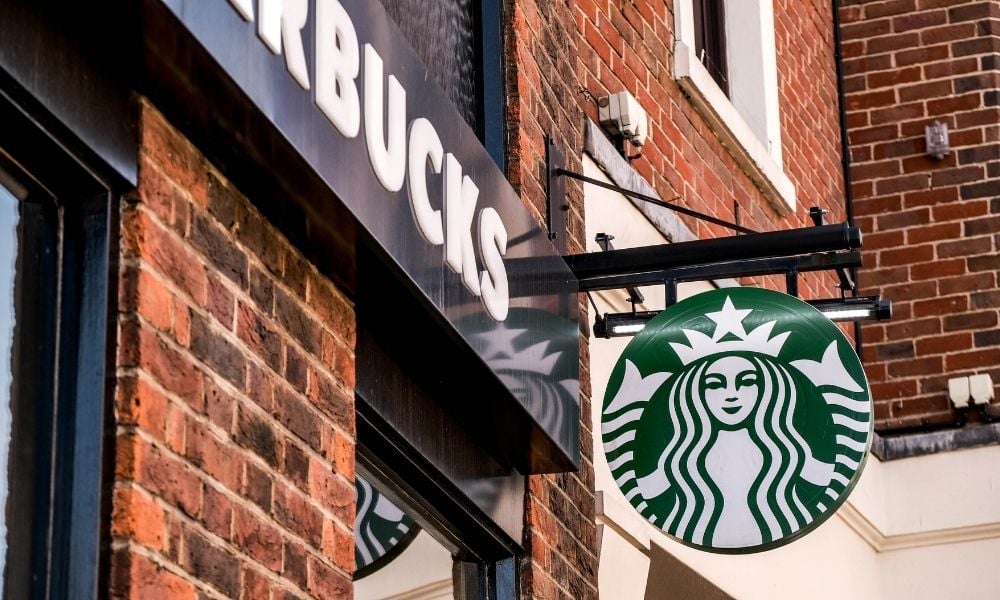 Starbucks has announced that it will be investing $1 billion in the fiscal year 2022 to enhance employee experience within the company.
In an announcement, chief executive officer Howard Schultz said the investment will go to "prioritised areas" including increased pay, modernized training and collaboration, store innovation, and the celebration of coffee.
"The investments will enable us to handle the increased demand – and deliver increased profitability – while also delivering an elevated experience to our customers and reducing strain on our partners. And we will reintroduce joy and connection back into the partner experience," said Schultz in a call with investors.
The announced investments include the following:
The return of the Coffee Master and Black Apron programmes this summer
Starbucks' Coffee Master programme was an initiative that designates its employees as "coffee experts" through a training course. Once the training is accomplished, these coffee experts will be donning Starbucks' black aprons to let their status known.
According to the announcement, employees who also finish the Coffee Master programme will get the chance to be selected for the Leadership in Origin programme at the Hacienda Alsacia, Starbucks coffee farm in Costa Rica.
More opportunities for partners to connect, be heard, and have a voice
This investment extends collaboration sessions among staff, plants, and retail dealers to every store over the next month, thanks to the company's new partner app launched in August that creates a lone digital community for Starbucks employees.
Additional and more effective training
Starbucks is planning on doubling the duration of training time for new baristas starting June 21, while also doubling the amount of training time for new shift supervisors beginning August 30. The company also said existing baristas and supervisors will get more training.
In addition, the company is redesigning its "First Sip" barista training programme, its shift supervisor programme, while offering more hands-on practice time for baristas.
Increased pay and support with financial stability
Starting August 1, US-based Starbucks employees will receive a $15 per hour floor, with incremental increases added for tenure, bringing the average hourly pay to nearly $17 per hour.
"All partners hired on or before May 2 will get either a 3% raise or $15/hour, whichever is higher," said the company.
In addition, tenured partners who has been in service for two to five years will get at least a five per cent increase or more to five per cent above the market start rate, whichever is higher.
"Partners with 5+ years of service will receive at least a 7% increase or move to 10% above the market start rate, whichever is higher."
Also starting August 1, Starbucks said it will double its planned investments for the pay of store managers, assistant store managers, and shift managers.
Continuing to build and offer relevant benefits based on partner ideas and input
Starbucks said it will provide opportunities to increase sick time accrual, while implementing new financial stability toolkit benefit, as well as tools and solutions to help partners refinance better student loan solutions.
Read more: Starbucks revamps employee dress code
In addition to these investments, Schultz said they will also be prioritising the upcoming investments:
Introduction of credit card / debit card tipping in late 2022. This will give customers the chance to help their baristas more.
Enhancement of equipment and technology. This includes the rollout of new equipment like MerryChef Ovens and Mastrena 2 espresso machines, as well as the upgrade to all in-store iPads with new models.
Launching a modernised recognition programme. This includes expanding the company's upskilling and career mobility programmes.
According to Starbucks, the new pay and benefit changes will apply to stores where the company has the right to "unilaterally make these changes."
This means that for stores with unions or have unions organising, Starbucks will provide wage increases as announced in October 2021 and comply with all applicable legal requirements.
The new benefits came after Schultz and the company's other executives carried out visits across Starbucks stores and roasting plant partners across the US to hear how employees have been affected by the pandemic.
According to the company's announcement, the visits helped Schultz and the executives learn about their employees' challenges on and off the job, as well as the impact of the pandemic to staff and operations.
"They offered suggestions for improvements and innovations based on their direct experience, gave feedback on investments under consideration, and voiced hope for what the Green Apron can stand for in the future," said Starbucks in its announcement.
The visit also came after Schultz returned to take over Starbucks after previous CEO Kevin Johnson stepped down in March.
"As I shared with you last month, love and responsibility are what brought me back to Starbucks: my love of the company and my deep responsibility to our partners and shareholders," said Schultz in a letter to employees.
"Hearing from so many of you since my return has only deepened my commitment and affirmed the need to take bold action to restore your trust and belief in Starbucks. I could not be more optimistic or confident in our next chapter that is now underway."