Both companies say no employee will be left behind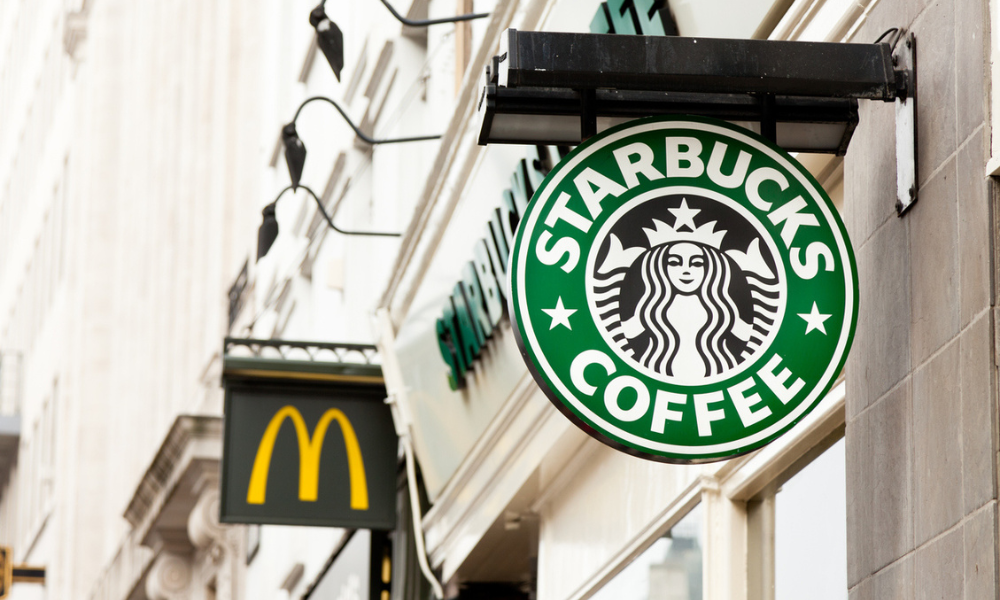 Major American corporations Starbucks and McDonald's have announced that they're suspending business operations in Russia in the wake of the escalating Ukraine-Russia conflict. However, they stressed that they will not leave their employees there behind.
In separate announcements, both companies pledged to continue supporting their workers who will be hit directly by their business closures. For Starbucks, nearly 2,000 employees are expected to be affected by the suspension of business activity, according to a statement from their chief executive officer Kevin Johnson.
"Our licensed partner has agreed to immediately pause store operations and will provide support to the nearly 2,000 partners in Russia who depend on Starbucks for their livelihood," said Johnson. "Through this dynamic situation, we will continue to make decisions that are true to our mission and values and communicate with transparency."
Before deciding to shut down its businesses there, company previously said that it will donate the royalties it received in its business operations in Russia to humanitarian relief efforts for Ukraine.
The move came after Starbucks joined the chorus of companies across the world that have condemned the attacks against Ukraine.
"We condemn the unprovoked, unjust and horrific attacks on Ukraine by Russia, and our hearts go out to all those affected," the company said.
McDonald's
Fast-food chain McDonald's also announced that it is temporarily closing all restaurants and pausing all operations in Russia due to the ongoing conflict, adding that it will also support its 62,000-strong workforce in the country.
In an e-mail to employees, CEO Chris Kempczinski said the company cannot "ignore the needless human suffering unfolding in Ukraine," adding that it joins the world in "condemning aggression and violence and praying for peace."
"We understand the impact this will have on our Russian colleagues and partners, which is why we are prepared to support all three legs of the stool in Ukraine and Russia. This includes salary continuation for all McDonald's employees in Russia," Kempczinski said on the closures.
In addition, the company also vowed to financially support its employees in Ukraine.
"We are continuing to pay full salaries for our Ukrainian employees and have donated $5 million to our Employee Assistance Fund and continue to support relief efforts led by the International Red Cross in the region," said the CEO.
Kempczinski said they will continue monitoring the situation and see if there are additional measures that need to be implemented.
"At this juncture, it's impossible to predict when we might be able to reopen our restaurants in Russia. We are experiencing disruptions to our supply chain along with other operational impacts. We will also closely monitor the humanitarian situation," said the company.
Related stories