The BBC is the latest organization to remove university degrees from candidates' resumés when hiring. Here's why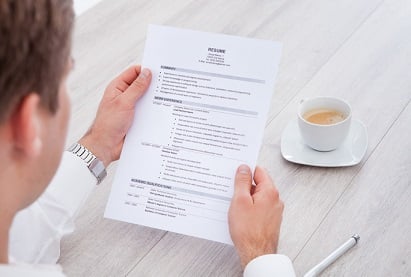 In an effort to rein in its overly posh unconscious bias towards candidates, the BBC is removing potential recruits' names and education information from resumés.
After an internal survey found 61 percent of employees came from "privileged" backgrounds, the British broadcaster is taking strides to hire more broadly, The Guardian reports.
The staff survey – conducted for the first time – also found 17 percent of staff and 25 percent of management were privately schooled. The national average in the UK is seven percent.
BBC's director of radio and education James Purnell told the Royal Television Society convention the broadcaster was now practicing blind recruitment, by removing names and education details from candidates' applications.
"It's something lots of organisations are doing; across accountancy, across law. The theory, which I think is right, is that you can get that evidence in other ways, so you can get it through demonstrating competency in other ways."
The BBC was also considering targets related to socioeconomic backgrounds, he said. It already has targets for race, gender, sexuality and disability.
However, it wasn't yet clear what that class target should be.
"We know what our data is, we don't know how it compares to other people. Until we have data across the industry, I think it's quite hard to know what good is. We would love to have a target, we would be very happy to do that, it's just what it would be," Purnell said.
Related stories:
Is snobbery getting in the way of good recruiting?
Is 'blind recruitment' the key to workforce diversity?
Want the latest HR news direct to your inbox? Sign up for HRD Canada's daily newsletter.