We talk to three HR professionals about the merits of omitting personally identifiable information on CVs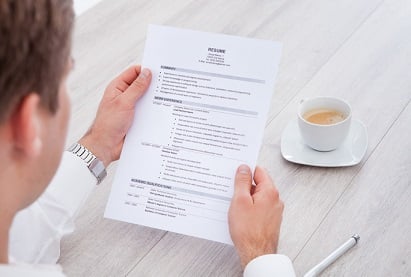 Westpac Bank,
Deloitte
and the Victorian Police are just some of the major organisations in Australia who have embraced blind recruitment in order to boost diversity.
In fact, organisations are increasingly adopting blind recruitment, which involves omitting personally identifiable information, such as name, gender, age and education, from applicant CVs.
Marian Spencer, Head of operations, people and culture, Black Dog Institute, told HRD that it is a good idea for recruiters to go blind.
"The evidence shows that it results in more minority candidates being offered an interview," said Spencer.
"I would also be interested in looking at some other systems which forgo the CV altogether and seek to minimise other aspects of conventional processes such as the 'Halo effect' which can skew how applications are perceived depending on the order in which they are considered."
Spencer said fairness, and recruiting the best person for the role, irrespective of background, should be the goal.
"However, going blind will not be a magic bullet against unconscious bias which may just be postponed until the interview."
Bernadette Gates, Head of human resources, Australian Military Bank said despite a great deal of research on unconscious bias and subsequent education in recent times, it is evident to her that it well and truly exists in the corporate world today.
"I agree that there should be an opportunity for recruiters to 'go blind' as a way of trying to combat this age old issue. We need options to dismiss this ineffective recruitment process that people are allowed to get away with. This is one such option," she said.
"Hiring managers bear no accountability for their decisions rejecting candidates; this is one positive solution. I support this process and await some positive results."
Meanwhile, Lauren Trethowan, Head of enterprise culture, talent, culture and innovation, Australia Post, told HRD that recruitment biases are unavoidable.
"Humans are hardwired to prefer those similar to themselves, without conscious awareness," said Trethowan.
"For high volume recruitment, 'going blind' is a great way of helping mitigate unconscious bias during the initial stages; however, the candidate won't be 'blind' for long and still needs to pass a face-to-face interview.
"For senior or highly specialised roles this is also unlikely to be practical. Therefore, such an approach must be supported by other methods, such as unconscious bias training, to address the bias at its core. This will have the added bonus of a carryover effect to other HR practices."
Related stories:
Are you guilty of the 'naturalness bias'?
International HR director admits her own bias