Does one of your colleagues chooses to dine on mackerel every lunch time?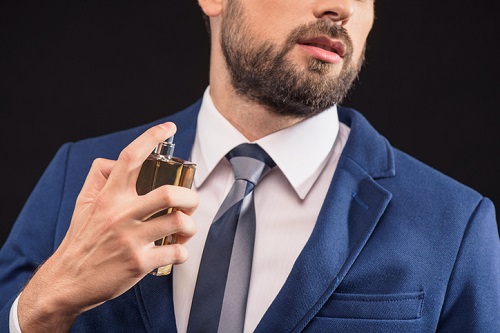 Smells in the office are a sensitive issue. Maybe one of your colleagues chooses to dine on mackerel every lunch time? Or perhaps your boss is a little too overzealous with their perfume in the mornings?
Whatever the situation, bad smells have a habit of lingering long after they've been blown away – seeping into company culture like a miasma.
But what smelly habits really get your goat? A recent report from Robert Half highlighted that just 42% of offices have a fragrance-free policy. After surveying over 1,000 Canadian workers, the report found that wearing too much body fragrance was the most annoying co-worker faux pas.
This was closely followed by eating too much stinky food and having a strong fragrance, i.e. candles or flowers, on one's desk.
However, when it comes to actually confronting a smelly co-worker, the majority of us would simply keep quiet and try to ignore it. Just 15% of those asked claimed they would actually confront the person, with 14% saying they'd reach out to HR for help.
A rather smug 38% of employees said they'd never had to experience a smelly workplace situation.
So, how should HR respond to strong smells in the office?
An employee who has a strong odour or often creates them may seem like a minor offence, but things like this should be addressed before it causes a major disturbance to others," Shelley Passingham, branch manager for Robert Half's OfficeTeam, told HRD Canada.
"If a manager feels that a worker's odour is distracting colleagues or negatively affecting their productivity, or if other employees bring it to the manager's attention, it is a good idea to take the individual aside to discuss the matter."
Fragrance-free policies are also n good avenue to consider, for employers who want to act preemptively rather than curatively.
"Employers who choose to create scent-free policies should make sure guidelines are readily available, actively promoted and understood by all workers," added Passingham.
"When introducing a policy to employees, firms should consider sending out a memo and discussing it during staff meetings. The information should also be included in the employee manual and highlighted during new worker orientations. If necessary, reminders about the rules of conduct can be posted in the break room."