Some of these silly rules are starting to get on people's nerves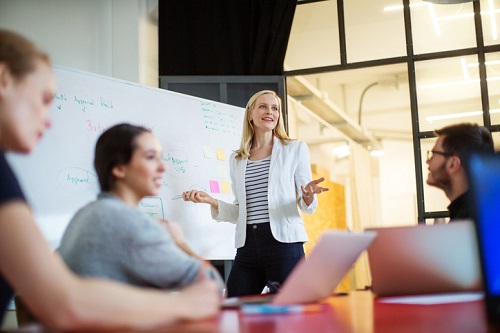 Office rules are there for a reason. They help keep staff safe, instill order and enhance overall productivity.
However, sometimes rules and regulations may seem a tad off-kilter. A recent report form CV-Library found that one third of workplaces have ridiculous rules in place – with one in five employees stating these rules make them feel less trusted by their boss.
After interviewing over 1,000 workers, the study found that employee tend to flaunt rules they deem 'silly', which can lead to serious repercussions in the office.
"Every workplace needs rules: otherwise you'd simply never get things done!" explained Lee Biggins, MD of CV-Library.
"That said it's clear that many of the rules highlighted in our research are just ridiculous. Employees want to feel trusted and while one workplace can differ massively to another, you have to treat your staff like adults – especially when it comes to being allowed to drink water and going to the toilet!"
The most ridiculous workplace rules were found to be;
Strict toilet breaks: Some respondents of the report claimed that their employers would only allow them three minutes for bathroom breaks.
Dress codes: Frustration over dress codes was brought up on the report, with workers saying their bosses wouldn't let women wear trousers in the office.
Quiet time: Employees said they weren't allowed to talk to each other at all.
Time keeping: If some employees were two minutes late to work, they'd be docked 15 minutes pay.
Watertight: Workers said they were not permitted to drink water or have any drinks on their desks.
What's the most ridiculous rules you've come across at work? Tell us in the comments.