The top accountancy firm has officially relaxed its rules on work wear – just weeks after one receptionist was sent home for refusing to wear heels.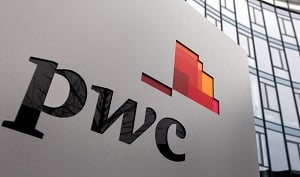 Just weeks after one receptionist was sent home for refusing to wear high heels, the Australian arm of
PwC
has officially abolished its traditional employee dress code.
"The two are not linked but I don't mind the timing," insisted Sue Horlin, who starts as human capital leader at PwC Australia next month.
Sydney-based Horlin says the move is actually about keeping up with what industry competitors can offer as well as driving innovation at the firm.
"The reality is we are in a war for talent and we want the same creative, innovative and diverse people that all the other companies are chasing," she said. "We think this change will help us do that."
Previously, men were expected to wear fine knitwear, smart shirts with collars, tailored trousers, traditional suits and dress shoes or boots.
Women had to wear similar attire, with additional options of tailored dresses, shirts, smart shirts or blouses and business-style shoes or boots.
Now, Horlin says the official guidelines will be removed with bosses placing more trust in employees' judgement.
"It's not a dress up or dress down policy — all we are asking our people to do is think about what they are doing each day, who they are doing it with, and dress in a way that reflects that," said Horlin.
"We trust our people to use their judgement and common sense, and we firmly believe this small but symbolic gesture will help people be more comfortable, more confident and therefore deliver fantastic service to our clients," she added.
More like this:
"We are not anti-union" – GoodLife chief
How to spot employee fraud
EU advisor backs workplace headscarf ban