The future of work is about adaptability, says the Bank of Canada governor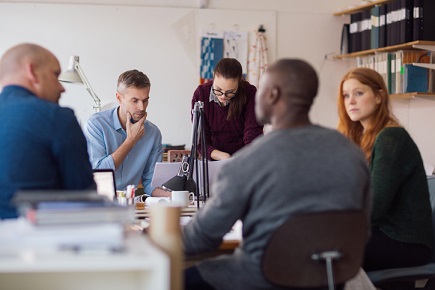 Don't just wait for the right person to fill a role. In a tightening labour market, employers need to train people.
As Canada gears up for the future of work, businesses need to start upskilling talent, said Bank of Canada Governor Stephen Poloz. When it comes to training, however, employers also need to widen their scope on who exactly to train and how.
"Many [companies] have announced training, but it may be fairly narrow. They need to take someone that's a little more raw or someone that has experience in, let's say manufacturing, that may not apply at all, and yet they're hard-working and clever and willing to adapt," Poloz said at a media briefing in Dieppe last week. "This, to me, has the biggest prospect for success."
It's about adaptability, the BoC governor said. "I think we all need to adapt more and think of our education, not as training for a particular job, but training us how to think and be able to understand new material, so that we can take a job in a field that's different and apply those tools in a different way," said Poloz.
Given the threat of unemployment brought on by automation and other emerging technologies, Poloz said employers could take greater responsibility in helping workers transition to jobs of the future and relocate to places where there is a demand for workers.
Drastic changes in the future, such as the displacement of workers, won't be as simple as most people assume, Poloz said.
"The amount of adaptability I think is higher than most people give the system credit for," he said. "New jobs that are being created are well-paying and the money gets spent, and that creates jobs in ordinary sectors."