HRD takes a look behind the scenes at the graduate and leadership development programs at Marriott International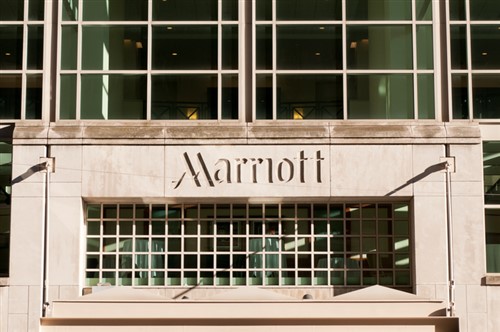 Over a fast-paced 18-month program at Marriott International, students engage with multiple aspects of the business, while being coached and mentored as part of the process.
Utilising features such as blended learning, webinars and on-the-job training, the Voyage Program is a holistic approach that enables students to gain insights into aspects of the hospitality industry that they may not have been aware of.
"We attract a whole range of graduates to the Voyager Program," according to Natasha Rasheed, area director human resources for Marriott New Zealand, Australia and Pacific.
"While we do get some from more traditional hospitality-related backgrounds like operations, we also get marketing, finance and HR graduates. It's quite a mix."
To help keep a healthy stream of graduates coming into the Voyager Program, Marriott maintains close ties with a variety of hotel schools and universities, while also working with high schools.
Students in Years 10, 11 and 12 have hospitality as an option in their schools, so they are prime targets for roles as industry specialists in the future.
Another L&D program at Marriott International is GM Elevate, which serves as a management track for future GMs and other prospective hotel leaders.
It provides a great opportunity for potential future leaders of the company to undertake job shadowing, and has been immensely successful at filling roles through Marriott's internal pipeline.
Though Marriott's operations throughout Australia, New Zealand and the Pacific are notably smaller than those of its US counterparts, programs like this have enabled the company to fill more than 55% of its leadership positions.
The talent exists within the organisation, and staff are actively encouraged to seek out opportunities for upskilling and advancement.
"A big appeal for young people is that hospitality is one of the few remaining industries where those who begin their employment at entry level really are able to work their way to the top," said Rasheed.
As a veteran of similar programs herself, Rasheed can attest to their efficacy. Indeed, it was during a management development program at the Ramada International Hotel Group that Rasheed discovered her love for the HR industry.
As part of her rotation through a variety of roles with the company, she found herself in recruitment. Within a matter of days, she'd helped a prospective employee secure a job at the organisation.
"From there I was kind of hooked," said Rasheed. "I got a real sense of fulfilment from being able to help someone get a job and start their career in hotels. That's when I started angling my career towards recruitment."