The incident left the athlete 'beyond devastated'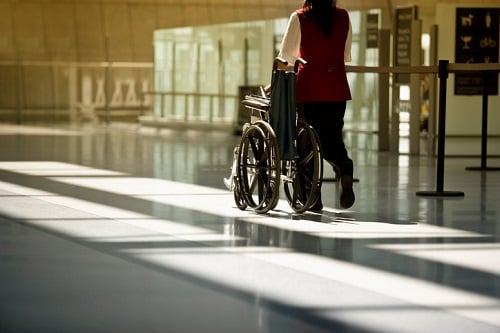 A Great British Paralympian has revealed her distress, after an airport employee allegedly asked her to prove her disability.
Sophia Warner, who represent Great Britain at the 2012 Summer Paralympics, took to Twitter to condemn an easyJet worker who allegedly told her that she didn't look disabled.
Writing on Twitter, she said: "I've not complained on Twitter before. The order to publicly prove my disability incident by easyJet yesterday was beyond devastating.
"I was told 'you look completely normal. Why do you need help' I cried all the way home. I don't even know where to begin with a complaint.
EasyJet was quick to respond to the claims, adding that a member of their executive team would be in touch shortly.
In a statement, easyJet said: "We're sorry to hear of Ms Warner's experience.
"The agent involved is employed by Airport Handling and both he and they have assured us that he was trying to ascertain what assistance was required to help Ms Warner.
"However, this was clearly not handled as sensitively as we would have liked. We will investigate this with Airport Handling to ensure any lessons can be learned and changes are made to how they train their staff."