One man's injury in an off-beat industry has prompted the Ontario Court of Appeal to put an end to one major misconception.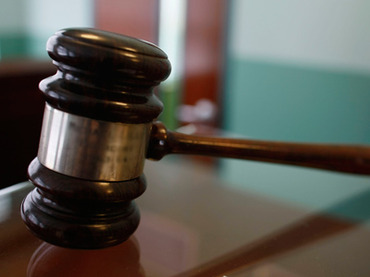 One man's injury in an off-beat industry has prompted the
Ontario Court of Appeal
to bust a long-standing employment myth – no, workers can't sign away their right to sue.
The decision, which came earlier this month, applies to industries that are not covered by the province's workers compensation legislation – such as go-karting.
Under that scheme, businesses in certain industries are automatically covered but employers in other industries must apply for coverage to obtain the legislation's benefits.
Employees who are covered are limited to seeking compensation before the Workplace Safety and Insurance Board – the Workplace Safety and Insurance Act (WSIA) specifically provides that they cannot waive their rights to that compensation.
In contrast, the scheme gives uncovered workers the right to sue their employers for workplace accidents. However, the WSIA does not clarify whether employers can legally ask workers to relinquish their rights by signing waivers or otherwise.
Volunteer race director Derek Fleming has finally put an end to the confusion – his controversial case centres on the contentious topic and was recently granted permission to proceed to trail.
Fleming was injured when a go-kart driver crashed into hay bales lining the track at Lombardy Raceway Park – as go-kart tracks are not covered under the WSIA and the owners and organizers had not applied for coverage, Fleming was left uninsured.
He sued the driver of the go-kart, the track, the organizers of the race, and the owners of the property on which the race occurred – they responded by relying on a waiver that Fleming had signed relieving them of any responsibility for any damages associated with the event.
While the motions judge dismissed the case, Paul Pape and Joanna Nairn of Pape Barristers won the appeal, arguing that public policy prohibited employers from requiring their non-insured employees to wave the right to seek compensation from the courts.
Fleming's case will proceed to trial.
"In light of this case, employers should re-consider any similar attempts to contract out of the
Act's
workplace safety regime," says leading employment lawyer Gabriel Granatstein, "even for individuals who are merely volunteers who receive a stipend."
More like this:
Valentine's Day turns homophobic at one Edmonton employer
How you can have a credible voice in the C-suite
Starbucks loses dyslexic discrimination case