There is a simple solution that HR professionals can implement to help develop and retain employees, according to a new study.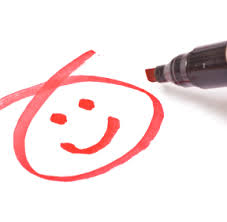 Employees are likely to improve their skills and stay longer at an organisation if they are formally recognised for their efforts and good work, according to a new study.
In fact, workers who were formally recognised were reported to be more engaged at work, more likely to go above and beyond, and more likely to have better relationships with colleagues.
The P&MM research was based on 12,331 staff (full-time, part-time and freelancers) in the UK across a wide variety of industries.
The results found that average retention rates ranged from 4.7 to 9.8 years for those who had not been formally thanked via a recognition platform during their time at each company.
This contrasted sharply with those who had received at least one form of manager or peer led recognition while employed in the same organisation (excluding long service rewards). For this segment, the staff retention rates increased to between 8.16 and 14 years.
Therefore, the difference in tenure ranged from between 3.46 to 4.2 years, producing an average growth of 3.7 years in employment.
In particular, the research shows just how crucial employee recognition is to business success, said John Sylvester, Director at P&MM.
"Whilst we are not suggesting that a single thank you alone will result in three or four more years of service, the data clearly indicates a propensity for individuals who are recognised to be more engaged at work, to go above and beyond and to have better relationships with managers and colleagues," he said.
"This sort of analysis provides a valuable insight for managers as it means that recognition program data can be used to highlight those staff who are a flight risk.
"These individuals may well feel unappreciated or not be performing in such a manner that warrants a thank you from colleagues and therefore require greater attention. It also makes high uptake and ongoing use of recognition systems vital to the overall success of any organisation."
Moreover, Sylvester said that employee engagement is about the emotional connection employees have with the organisation they work for.
He added that engaged employees are more committed to an organisation's mission and values and will tend to go above and beyond their job requirements, which in turn makes them more likely to get further recognition from their peers.
This will help drive high performance and will positively impact the bottom line, said Sylvester.
More like this:
Employers failing to support workers with depression
Why HR is the frontline against identity theft
What's your CEO worried about?