Not all employers are granting workers the day off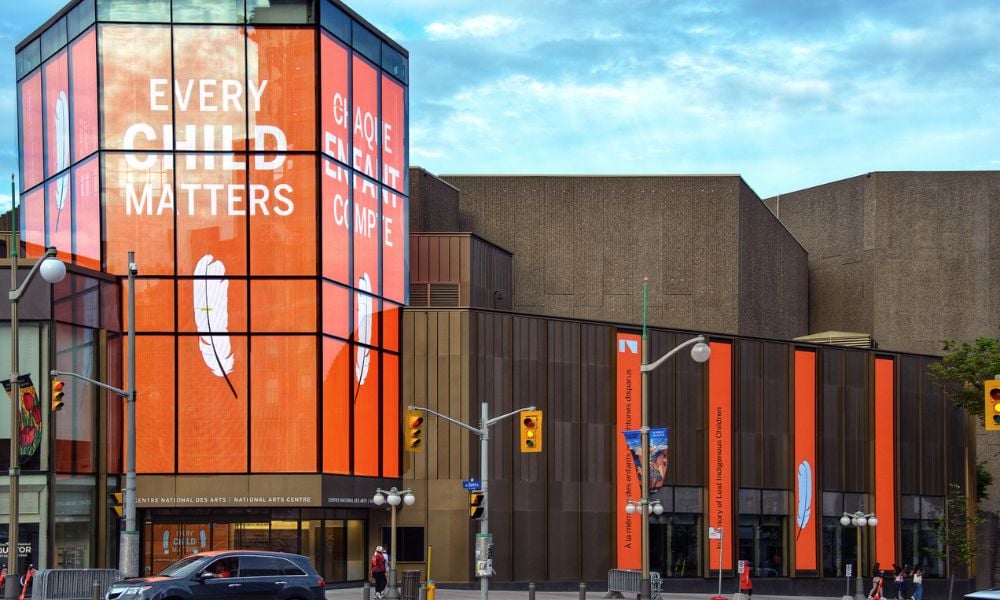 Today, the Canadian federal government is commemorating the annual National Day for Truth and Reconciliation to recognise the tragic history of the Canadian Indian residential school system and its impact on Indigenous communities. The statutory holiday was passed last year, granting federal government employees the day off so they can reflect on the country's history.
However, this holiday was not declared in the majority of provinces, with only New Brunswick, Prince Edward Island, the Northwest Territories, and Nunavut declaring it a holiday.
Read more: 'Time off tax': 49% of Canadians work extra hours to cover holidays
In New Brunswick, the provincial government said the day will be "treated as any other holiday for management and non-union employees in Parts I, II and III of the provincial public service." Collective agreement terms and conditions for holidays will also apply to unionised employees in Parts I, II, and III.
"This holiday will be optional for private sector businesses," it said.
Prince Edward Island also declared the National Day for Truth and Reconciliation a provincial holiday. However, the government said public events related to it have been cancelled due to Hurricane Fiona. For the Northwest Territories, the holiday will be observed following the government's move to amend its Employment Standards Act and add the National Day for Truth and Reconciliation to its list of statutory holidays.
"Establishing this statutory holiday is a significant step towards reconciliation in the Northwest Territories," said minister of education, culture and employment R.J. Simpson.
In Nunavut, the territory made changes to its Labour Standards Act, Legislation Act, and Public Service Act, making September 30 a holiday for public service workers.
"To some, this day is a day of mourning; to others, it is a day of quiet reflection. Some will feel it is a day for conversation, while others will use this as a day of activism and expression. No matter how you observe this day, I encourage you do so in a safe and supportive environment," said premier P.J. Akeeagok.
Other provinces, territories
In British Columbia, the government urged public sector employers to observe the statutory holiday. Alberta, on the other hand, said it is up to employers if they want to implement the National Day for Truth and Reconciliation as a holiday in their workplace.
Manitoba is also commemorating the day but talks on making it a statutory holiday are still under way. Premier Heather Stefanson previously said that they'll support various community events and initiatives that will promote the history and legacy of residential schools.
Read more: Holiday blues: How to support staff separated from family overseas
In Newfoundland and Labrador, the government said it will observe the holiday and urged businesses to do the same.
"Businesses and other organisations in the province are encouraged to commemorate the Day for Truth and Reconciliation," read the government announcement. "Government offices, schools, and other entities will be closed on September 30 as the provincial public service will once again join Canadians in commemorating survivors and stand with families and communities who are grieving."
In Nova Scotia, the province also commemorates the National Day for Truth and Reconciliation but did not make it a paid general holiday under its Labour Standards Code.
"Provincial government offices, public schools and regulated childcare will be closed," the provincial government said in a statement. "Currently, Truth and Reconciliation Day is not a paid general holiday under Nova Scotia's Labour Standards Code, nor a retail closing day."
In Ontario, September 30 is not a statutory holiday. But Premier Doug Ford is expected to attend an unveiling of a garden to "recognise the enduring treaty relationship between the Crown and Indigenous Peoples."
Read more: The importance of creating a holiday to remember
In Quebec, the government did not declare it a provincial holiday, the same as Saskatchewan. "All residents, including public employees and students, are encouraged to wear orange on this day to recognise Orange Shirt Day and commemorate the legacy of residential schools and honour survivors," the latter's government said.
The Yukon government said it will be observing the National Day for Truth and Reconciliation today.
"As a federal statutory day, the National Day for Truth and Reconciliation applies to employees of the federal government and federally regulated industries," read the government announcement. "This statutory day also applies to Government of Yukon employees and territorial government offices, schools, and courts will be closed. Private sector employers can observe the day at their discretion."