Around 500,000 Canadians don't go to work because of a mental health problem or illness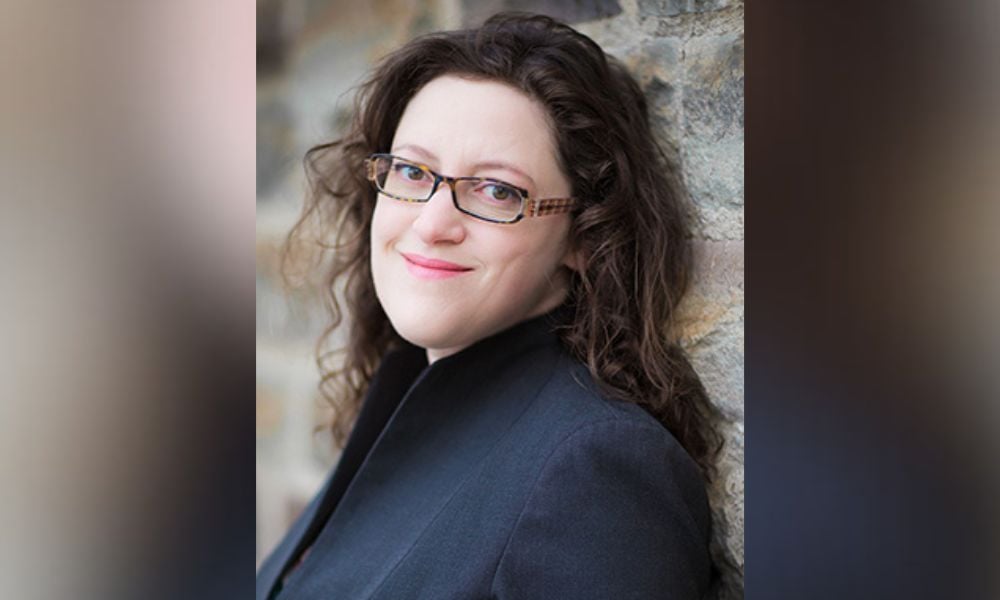 Mental health in the workplace has increasingly grown as an issue over the past decade, especially with the onset of COVID-19, says Madeleine Loewenberg, co-founder of Loewenberg Psarris Workplace Law LLP.
It's not necessarily that the number of mental health issues at work has grown, she says. "My view is that there is a change in how people work and a greater willingness to articulate that they want changes in the way they have worked."
Still, the number of Canadians who cite mental health issues as a reason for not going to work is significant. In any given week, statistics show that about 500,000 Canadians don't go to work because of a mental health problem or illness.
"And in fact, mental health is the number one cause or complaint around disability in Canada," she says, with 30 percent of disability claims and 70 percent of disability claim costs related to mental health.
"So, obviously, it's an area that has grown and continues to grow in importance," Loewenberg says, adding that employers need to identify and implement "best practices" for dealing with mental health issues in the workplace."
Mental health in the workplace resources available to employers, employees
She notes that government agencies, including the federal government, have recognized the growing need for tools for both employers and employees to help manage mental health issues in the workplace. This includes information on "what it means to have a psychologically healthy workplace" and resources for risk factors for identifying poor workplace psychological health.
Loewenberg points out that in Ontario, the Occupational Health and Safety Act does not, on its face, protect against mental health claims arising in the workplace. "To my knowledge, there are, in fact, no prosecutions and no ministry enforcement actions related to mental health complaints as a workplace hazard."
However, where workplace hazards and mental health do come up in Ontario is under the Workplace Safety and Insurance Board, Loewenberg says. There are two ways to claim compensation from the board related to mental health issues. The more likely way to claim compensation, she says, is to make a complaint that there is a mental stress injury that has arisen because of ongoing harassment, violence or bullying in the workplace.
In this case, the injured worker would have to provide a Diagnostic and Statistical Manual of Mental Disorders diagnosis from a health care professional, and they'd have to be able to prove that their workplace stressors or their mental health condition are related to workplace stress. This could include bullying or harassment by colleagues or the employee's supervisor.
The WSIB also compensates for traumatic mental stress that is less likely to happen daily. These, for example, include acute stress, post-traumatic stress, and witnessing a fatality or horrific accident.
Traumatic versus chronic mental stress at work
For those interested in the law and policy around claims related to mental health stressors in the workplace, Loewenberg points to an Ontario Workers Safety and Insurance Appeals Tribunal decision that came out in 2021. She says the decision differentiates traumatic and chronic mental stress, where a substantial workplace stressor has caused a worker to develop a "clearly diagnosed mental health injury."
In this case, the worker submitted that she developed chronic mental stress because of the cumulative effect of her supervisor's conduct toward her. The worker was upset about not being able to bump into the position she preferred and instead moved into a fast-paced environment in customer service, where she felt her supervisor harassed her. The worker testified that her supervisor did not speak to her harshly when correcting her performance, did not reprimand her in front of others, and corrected her co-workers.
The tribunal noted the decision not to allow her to bump into a position she preferred, and the corrections by her supervisor about her performance were under the umbrella of employer decisions. The tribunal panel found the evidence did not indicate the worker was exposed to an objectively traumatic event and that her supervisor's behaviour did not amount to harassment or abuse. It found the worker was not entitled to chronic or traumatic mental stress benefits.
The need for an objective diagnosis of workplace mental health stress
Loewenberg notes that while there may be a duty to accommodate a worker for mental stress issues, their issues must be considered objectively.
"From an accommodation perspective, you obviously have to consider the person in front of you and the complaint they've raised to you, along with their individual workplace circumstances," she says.
"But when you get to the stage where someone says to you that they disagree with the accommodation, or they want a review of that accommodation, typically by a tribunal or a third party, then the analysis changes to one have an objective test. Is there medical support for the employee's complaint? Does another worker react in a similar way to the worker you have in front of you? Are the accommodations provided responsive to the worker and more generally, on an objective basis? Are they reasonable?"
She adds: "So you really must consider both the individual in front of you and assess some more objective factors. What you don't have to do in respect of the individual who's in front of you, and this has always been the case, is that if someone comes to you and they are particularly susceptible to interpersonal conflict, and they are particularly sensitive, they do not get a higher standard of accommodation in the circumstances."
In fact, the WSIB generally recognizes that interpersonal conflicts are not typically the basis for compensation or a remedy at that tribunal or under the Occupational Health and Safety Act or human rights tribunal.
Still, Loewenberg says there is a growing recognition that mental health claims in the workplace are as important as physical health claims.
"I think we're seeing a continued evolution around workplace mental health and psychologically safe workplaces," she says. "I think that we will continue to see a recognition that mental health concerns raised by employees are valid and legitimate and that they have become a more significant part of our daily conversation in the workplace and add the related legal sphere."
However, there will also be the continued obligation to see that these claims are based on objective evidence supported by a physician analysis that confirms a mental health condition. As well, if support is required, Loewenberg says, "It does not necessarily mean accommodation of the worker's choice – it may require some compromise on behalf of both parties."
She adds: "These are going to continue to be important discussions, and I think the case law is just going to continue to evolve in this area."