L&D programs are out of step with how employees learn, according to a new study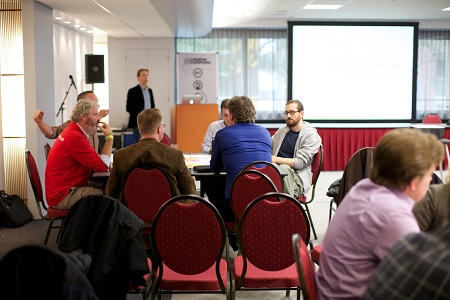 A whopping 70% of L&D professionals are not proactive in understanding how individuals in their organisations learn, according to a new study by benchmarking specialists Towards Maturity.
Moreover, the study found that 80% of workers can see how online learning will further their career, and 70% think that it has a positive impact on their job performance.
However, four out of five L&D leaders struggle to engage their staff internally, and just 21% support career aspirations or personal job goals.
Furthermore, just 42% of employees agree that their company provides relevant online learning for their job.
The study included insights from 2,084 individuals who have invested their own time and resources in online learning. This was compared with those of over 600 L&D leaders around the globe.
In particular, one of the main drivers for self-motivated learning was being able to access it where and when they wanted.
The results also found 51% of employees say time is a barrier to learning. Consequently, 47% are learning in the evenings and on weekends.
Other barriers to learning online are location or IT so employees are embracing mobile, as 64% find accessing learning from a mobile device essential/very useful.
However, it was also found that 61% of L&D leaders do not have a clear communications policy and only three in five say their staff can access learning at any time.
The findings are a "wake-up call" for L&D Professionals, according to Laura Overton, founder and CEO of Towards Maturity.
"This research is with individuals who are investing in their own development – any one of them could be in your extended workforce," she was quoted as saying by
Personnel Today
.
"When learners say they are keen, curious and want to easily access relevant content, then organisations must listen. Clearly, corporate L&D is not providing what motivated learners want. Think about the impact this will be having on those who are less motivated."
Another interesting result was that 80% of workers say
Google
or other search for web resources is either essential or very useful to learn when they need to do their job.
Further, 70% use their smartphone, and 52% use their tablet for work-related learning.