Candidates see remote work as the new normal – and they might turn down a job offer if flexibility isn't an option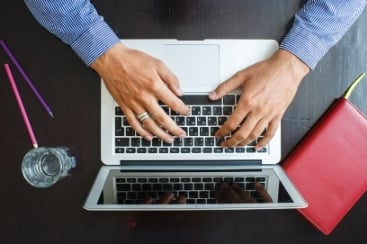 by Santi Arnaiz
Despite a growing trend of firms bringing their remote workers back into corporate offices, most employees still look to flexible work arrangements as the workplace standard.
According to the MRINetwork's latest Recruiter Sentiment Study, 68% of recruiters and 53% of employers report that job candidates expect to work remotely 'somewhat often' to 'very often'. Over half of the surveyed candidates say that having an option to work from home is 'somewhat to 'extremely important' as they consider a new job.
"In-demand candidates have choices," said one participating MRINetwork recruiter. "The more specific or rare their skill set is, their options increase, especially if they work in a field where competition for candidates is fierce. If they don't want to relocate or work five-day weeks in an office environment, they may turn down a solid offer if they can't work remotely."
Flexible work arrangements, like the option to work from home, afford workers control over their work-life balance. With new technologies improving communication, collaboration, and security in the workplace, these arrangements are becoming more and more reliable every year.
According to Nancy Halverson, general manager for MRINetwork, simply corralling people back into the office doesn't necessarily ensure collaboration. "The work environment and culture have to support and encourage working together, sharing ideas and rewarding innovative thinking," she said.
But, as evidenced by the increasing corporate pushback against these accommodations, they take a lot of effort to be effective. According to Halverson, these arrangements require firms to draw up formal guidelines and find both the right tools and the people to make them work.
"Once in place, the program requires oversight and tweaking to make it sustainable and successful," she said. "Ultimately, to gain the full benefits you have to make sure remote workers are fully engaged and feel just as much a part of the team as your in-office staff."
But despite the extra efforts to maintain engagement Halverson says the option to work from home is here to say.
"Collaboration and innovation are vitally important, but technology is continually advancing, empowering remote workers to be indispensable contributors to their in-office teams," she said.
"Ultimately, smart employers will find their workforce is stronger and more effective when it creates an environment generating productivity from both work from home and in office workers."
Want the latest HR news direct to your inbox?
Sign up for HRD Canada's daily newsletter
.
Related stories:
Do you have to pay for employee commutes?
How working from home affects wage growth