'In my view is not just undignified, it's inhumane'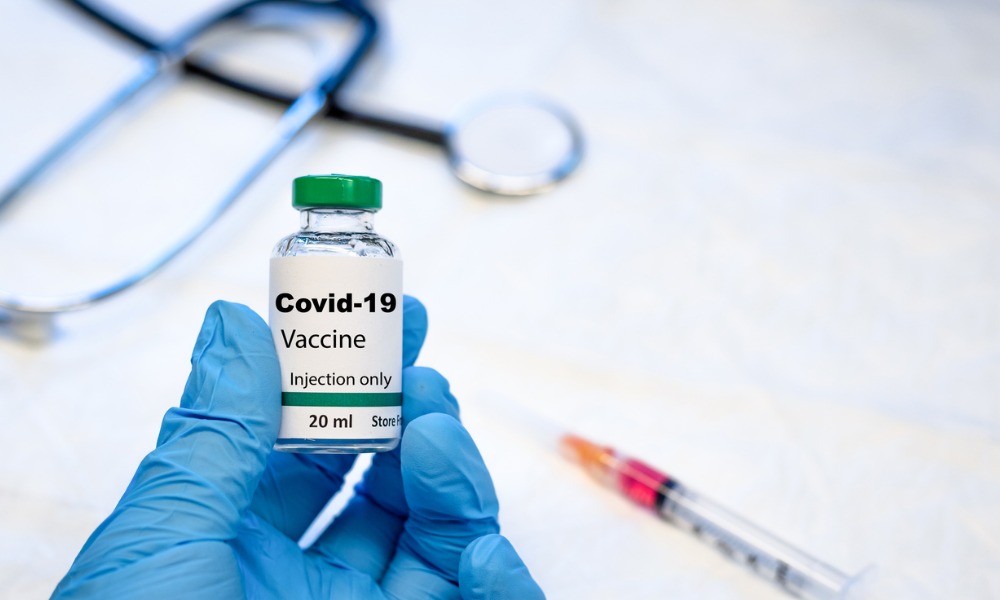 Roman Baber, an Ontario Member of Provincial Parliament (MPP), is introducing a private members' bill seeking to prevent unvaccinated workers from being fired from their jobs. Baber revealed that he's planning on filing his Jobs & Jabs Bill on October 5 - which will "prevent employers from firing or penalising employees because of their vaccination status." The bill also seeks to protect individuals who refuse to reveal their vaccination status to their employer.
"What's happening today with forcing employees to subject themselves to medical procedure as condition to putting food on their table - in my view is not just undignified, it's inhumane," Baber said. "Which is why we have to stand up against the mandates and we have to save hundreds of thousands, if not more, Ontario jobs."
Yesterday at my former law firm, I remembered that we owed our success to the dignified treatment of employees. My Job&Jabs Bill will protect dignity & hundreds of 000s of jobs by preventing the firing of unvaxxed employees. I need your your help.⬇️#onpoli https://t.co/UmbZny3K3x pic.twitter.com/cTYVu1uPjp

— Roman Baber (@Roman_Baber) September 18, 2021
According to Baber, the public needs to put "enormous pressure" on Premier Doug Ford to pass the Jobs & Jabs Bill, or a similar bill, to protect working Ontarians from losing their jobs because of "their personal choice."
Canada has mandated all its federal employees to get vaccinated amid the growing threat of the Delta variant. More than 62% of small- and medium-sized businesses in Canada are considering mandatory vaccinations for their employees, a previous poll by KPMG said early this year.
In Ontario, high-risk institutions, like those for health care and education, have been ordered to provide a COVID-19 vaccination policy in their workplaces to prevent possible outbreaks. Non-essential businesses, on the other hand, must require proof of vaccinations from customers so they can access said facilities.
Whether or not refusing a mandated vaccine surmounts to grounds for dismissal is clearly a contentious issue – for both employers and their employees. HRD recently spoke to Michael Horvat, partner at Aird & Berlis, who revealed whether declining the jab could be considered a 'frustration of contract'.
"If the employee in question had a supported exception to a mandatory vaccination policy – if they have a bona fide medical reason, for example, for not being able to take the vaccine, and there was no alternative accommodation that could be made for them – then this could be a frustration of contract," Horvat told HRD. "However, I think there's a big hurdle to overcome as far as the employer is concerned. Essentially, they'd have to be able to demonstrate that being fully vaccinated was a bona fide requirement for the position, and that such policy should or could be imposed over a long period of time."
To learn more about pressing Canadian employment law issues, read our full interview with Horvat here.