Senior figures from some of Canada's most eminent firms shared their ideas yesterday with a clear focus on future innovation.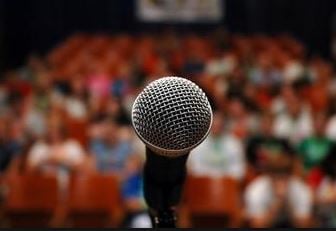 A leading industry event has been praised for its focus on innovation after a number of senior HR figures stepped up to share their ideas on improving Canada's workforce.
"The calibre of talent and sheer innovation that we've seen really speaks volumes about the HR industry in Canada," said event organizer Sandra Shymanska. "I'd definitely say Canada is a world leader when it comes to HR."
ATB
's chief economist Todd Hirsch held the first session of the day where he discussed the future of work and how Western Canadian employers can compete in the new economy.
With the region facing its fair share of economic challenges in recent years, Hirsch offered his expert insight into how employers can adapt to rapidly changing conditions while also remaining competitive.
Speakers from
Colliers
International,
KPMG
, and the phenomenally successful
Freshii
also took to the stage and covered a number of topics including innovative compensation strategies, HR's role in supporting businesses during challenging times, and succession planning in an uncertain economic environment.
"Attendees were privy to valuable information which will help prepare them for a rapidly changing and increasingly uncertain world," said Shymanska.