Are you investing enough in people and culture to foster innovation?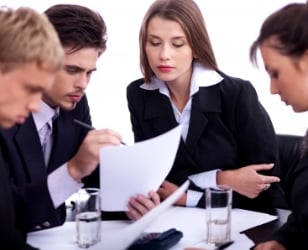 Human Resource management is the most important aspect of increasing innovation within a company, according to a new report from KPMG.
The report found that fear of failure, lack of executive support and being stuck in a "20th century mindset" was holding organizations back from their full innovative potential.
"Contrary to popular perception, success does not appear to be determined by a company's R&D budget," Robert Bolton, co-leader of KPMG's Global HR Transformation Center of Excellence, said, adding that there was no link between technology or finances and innovation. "Instead, studies strongly show that the most successful corporate innovation strategies are the ones that predominantly focus on people and human capital."
By focusing on finding, engaging and incentivizing innovative talent, an organization can create a culture of innovation. The most innovative companies have developed cultures where innovation is seen as everyone's responsibility, the KPMG report found.
"As an objective that employees at all levels and in all roles strive to achieve on a day-to-day basis," Bolton said. "Meanwhile, many of these companies also have at the core of their cultures an acceptance of the need to experiment and understand that, with this, comes the risk of failure. Their people see honest failure simply as a learning experience."
Key HR Takeaways:
Networking
The studies show that winning companies recognize the part played by internal and external networks and have, in a bid to facilitate collaboration, taken every opportunity to connect their people.
Objective setting
Performance management can serve as a valuable tool in the creation of a sustainable culture of innovation, allowing HR managers to ensure innovation features prominently within a company's objective setting and appraisal processes.
Reward
Reinforce the importance of innovation activity and outcomes by incorporating them into your recognition programs, even if the ideas fail.
Organizational design
Small changes to organizational design can be used to make it easier for employees to exchange ideas across boundaries and functions.