HR tech is evolving at an alarming pace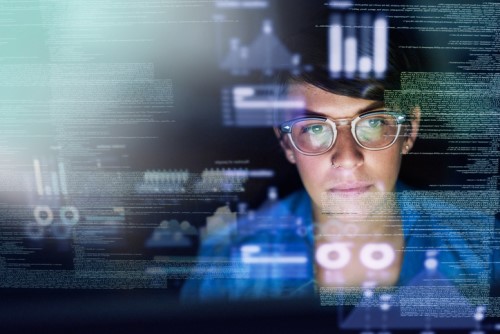 HR tech is evolving at an alarming pace. Archaic filing cabinets full of employee information have been replaced with Big Data, annual appraisals are now real-time analytics.
But where does that leave employers, ethically speaking? With so much private information readily available at the click of a button, HR has to more vigilant now than ever before that employee data is protected and AI advancements are monitored.
"HR plays a key role as a watch dog and ombudsman to ensure AI technology is operating as designed and that unintended negative consequences are addressed with urgency," explained Daneal Charney, director of talent, Venture Services, MaRS Discovery District – and panel moderator at our upcoming HR Tech Summit.
Charney also gave us some examples of how this might work, which have been listed below;
• Protection against bias that can be inherent in data: HR should understand what data is used to train the AI, how the AI learns, and whether the AI adapts to new data. This is so important when data could be used to make decisions about hiring, career paths, learning, promotions, performance etc.
• Error correction: AI can make predictions but with varying probabilities. It's important for HR to ask how often is the prediction correct and what happens when its wrong? It's important you don't "set and forget. Imagine you have a chat bot designed to respond to employees' questions. If it doesn't understand when someone is frustrated, it may have the opposite intended impact.
• Data rights and privacy: If the training data is aggregated, HR would need to understand how it is anonymized before being added to the overall pool. If you are working with a vendor, can they resell your employee data to competitors?
• User adoption: Employee readiness and adoption need to be considered. For example, sentiment analysis can be a powerful tool to understanding how employees feel but could also create mistrust if used in an unhealthy culture where its assumed the data will be misused. Should employees be consulted and opt in to this data collection and understand the consequences?