Is this the future of continuous learning?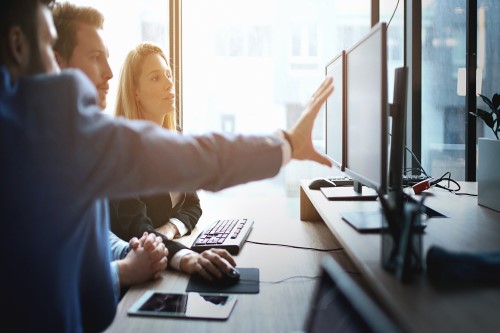 In the changing world of work, almost one in 10 professional developers in Canada are heading to a coding bootcamp to upskill or reskill for higher-paying computer programming jobs.
A survey by education marketplace Course Compare showed nine per cent of developers in the country have undergone at least part-time training at a coding bootcamp.
A coding bootcamp is a fast-paced software development training program designed to get participants up to speed on specific coding languages and help them apply their skills to real cases.
Those who complete a short course can earn an average of $74,500 yearly. While the pay is relatively lower than the industry average of $78,000, the intensive environment of a bootcamp has been shown to accelerate the skills development of participants, the research suggested.
Graduates of these special training courses have just four years' worth of experience on the job compared to developers who have not enrolled in such programs. However, graduates are able to compete for the same jobs as other more seasoned professionals.
"Canada's first coding bootcamps opened their doors in 2012, but they've already helped a significant number of Canadians transition into and succeed in the tech sector," said Robert Furtado, CEO and founder of Course Compare.
The study also examined average salaries against the educational attainment of developers:
High school diploma: $60,124
College diploma: $67,221
Bachelor's degree: $82,825
Master's degree: $94,545
"There is clearly growing demand for short, modular, and flexible training programs designed to support continuous learning throughout one's career," said Furtado.
For this reason, early to mid-career professionals who want to upgrade their knowledge or "pivot into a new career" in tech are turning to coding bootcamps to enhance their current skill set, he said.
Speaking of continuous learning, HRD Canada recently spoke to Eric Saine, executive director at McGill's Executive Institute, who talked us through the benefits of furthering your executives' education. Read the feature here.