A Home Depot worker was suspended for wearing BLM logo on his apron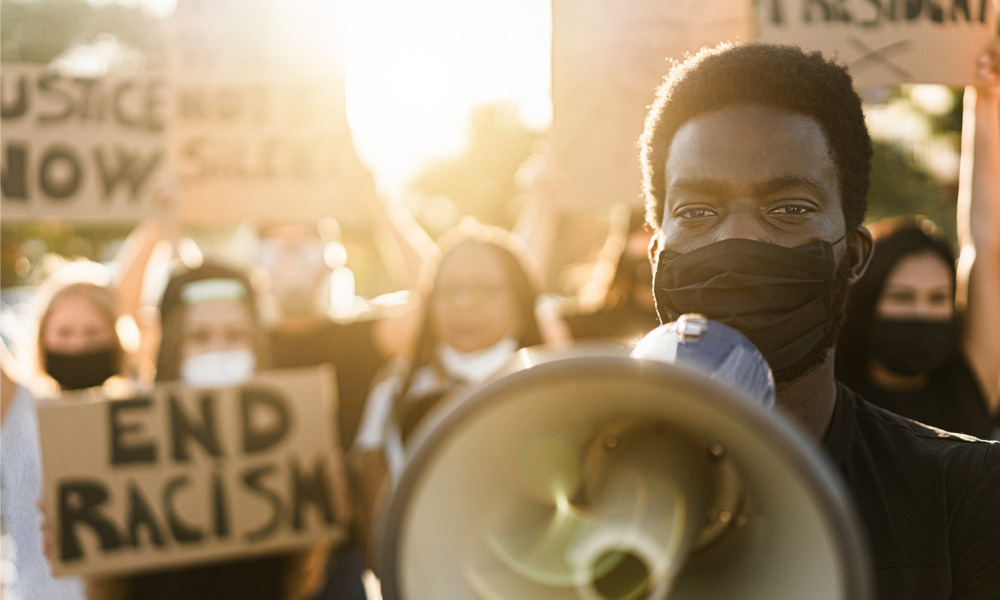 Home Depot has addressed allegations that it attempted to stamp out activism on race-based harassment in the workplace, after a complaint was issued by an office of the National Labour Relations Board (NLRB).
According to the complaint, Home Depot tried to force one of its workers at a Minneapolis store to stop wearing an apron bearing a slogan that supports the Black Lives Matter (BLM) movement.
In its warning, Home Depot cited its dress code policy which states that employees are not allowed to wear aprons or work clothes that have "causes or political messages unrelated to workplace matters."
The employee - who also discussed discrimination and harassment at the work place - was later suspended for wearing the BLM logo at work, The Los Angeles Times reported, citing the filing obtained by Bloomberg.
Months after, Home Depot management also allegedly warned in person and video call its employees with "unspecified consequences" if they "engaged in protected concerted activities regarding racial harassment."
Home Depot through a representative defended itself from the complaint, saying that it "misrepresents the facts" and the company does not tolerate workplace harassment.
"The Home Depot does not tolerate workplace harassment of any kind and takes all reports of discrimination or harassment seriously, as we did in this case," the company said through spokesperson Sara Gorman.
"Regardless of the outcome, we will continue to be fully committed to diversity and respect for all people," Gorman added in the emailed statement.
According to Gorman, the company will share more as the case proceeds, with that it looks forwards to "sharing the facts during the NLRB's process."
Related stories