The speaker line-up for this year's internationally-recognized event has been revealed, featuring some of biggest names in HR.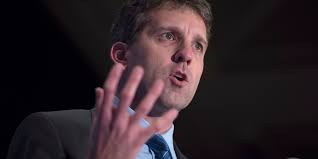 The 2016 HR Leaders' Summit will return to Toronto this November bringing with it some of the biggest names in Canadian HR, including figures from
Google
, BMO, and
Bell
.
The two-day event will take place at the International Centre in Toronto where hundreds of senior HR professionals will be privy to detailed keynote presentations delivered by Canaa's most eminent HR leaders.
Already confirmed as one of the lead speakers is Google Canada's managing director Sam Sebastian, who will be joined by senior figures from BMO, NAV CANADA, the Canadian Centre for Diversity and Inclusion, and Bell – among others.
Freshii
Founder & CEO
Matthew Corrin
will also be on stage to debunk common HR myths about millennials. The Ernst & Young Entrepreneur of the Year has earned industry recognition as one of Canada's Top 40 under 40 and Inc. Magazine's Top 30 under 30.
The Winnipeg-native – who was the youngest CEO ever to feature Undercover Boss – will be joined by his VP of people and culture,
Ashley Dalziel
. The pair will field questions about the company's unique and successful culture and offer exclusive behind-the-scenes insight into the fastest growing restaurant brand in the world.
A panel discussion will also take place, addressing the latest trends in performance management and offering invaluable insight into the mechanics of Canada's most successful organizations.
HR professionals who are interested in attending the event can find out more about the individual speakers and their areas of expertise
online
.
More like this:
Canadians disappointed with flexible working
Unfairly fired union members can't rely on reinstatement
What is the most common pitfall for managers?