The internet company is also investing $2.5m on Canadian talent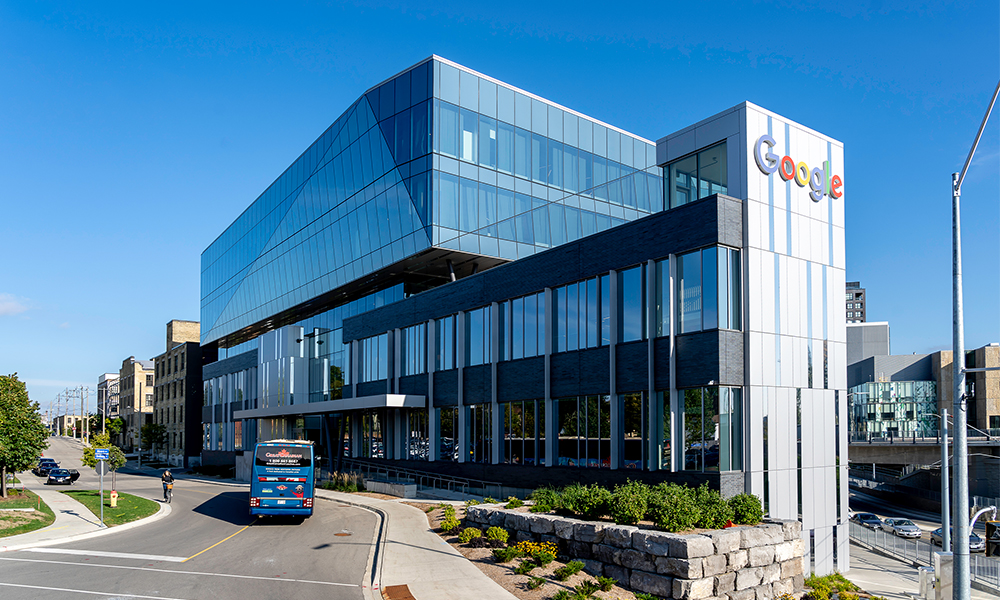 Google is expanding its footprint in Canada and investing significantly in the digital upskilling of Canadian talent amid growth in the country's digital economy, the internet company announced.
Three new offices – in Toronto, Waterloo and Montreal – are expected to house up to 5,000 staffers by 2022 as the tech group vows to continue supporting businesses in building their online presence.
READ MORE: Top 25 companies in Canada, according to employees
"The open web allows any size company or individual creator in Canada to become a global business and reach customers," said Google CFO Ruth Porat who recently visited Toronto.
Google's expansion up north comes at a time of economic boom. In 2019, more than half a million enterprises in Canada generated business activity worth $23bn with the help of Google's search and advertising platforms, data from Public First revealed.
"Canada's digital economy is now bigger than its forestry, mining and gas industries, and the transition to digital reflects incredible momentum for Canadian businesses leveraging data and online technologies," Porat said.
Digital skills training 'for all Canadians'
Google Canada's workforce today includes engineers, AI researchers, game developers and sales executives. The internet company is now investing $2.5m into talent development.
The grant will be used to fund scholarships through charitable group NPower Canada, which works with young adults in underserved communities who are trying to find a sustainable career path.
READ MORE: Why employers in Canada are paying for workers to upskill
Financial assistance will be given to enrolees in the IT Support Professional and IT Automation with Python certificate programs. These aim to train the Canadian workforce on in-demand skills in the "booming digital economy," Google said.
"We're investing directly in programs that support digital skills training for all Canadians," said Sabrina Geremia, VP of Google Canada.