Changes at work can be an engagement killer, but with some planning and insight you can make sure staff understand and support the developments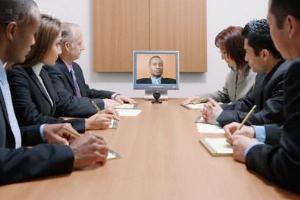 Are you facing upcoming changes and dreading the staff reaction? It's an inevitable part of the workplace, but changes can be stressful for staff, and for HR.
According to Hanna Vineberg, vice-president strategic markets at Randstad Canada, as leaders of change, managers have a critical role to play in ensuring that the change effort is successful. "In order to align everyone in the organization around the change, and make sure a it has a positive and long-term impact, managers must develop a thorough implementation plan, and above all, a strong and compelling communications program," she said.
Vineberg suggests a few, high-level principles to keep in mind when managing change:
Describe the benefits: Emphasize the benefits of adopting the change. Explain where the opportunities lie for employees and highlight the possibilities in terms of growth and development.
Identify zones of resistance: Be sensitive to how individuals respond while keeping in mind that the process of commitment and acceptance takes time. Make sure you understand where the resistance comes from, and craft and deliver a message that will help employees view the benefits of the change, and support them through the transition.
Communicate and involve: Allow the employees to become a part of the process. Involve workers in the planning process, mobilize your team through an inspiring vision, and be able to support and listen if you encounter resistance, and provide sufficient training.
Get feedback and reinforce: Make sure you put in place channels to provide and collect feedback to better understand your employees' concerns and issues, whether through focus groups, surveys, hotlines, etc.
Monitor results: Evaluate your program with ongoing metrics that will identify weak areas and minimize any downside to unanticipated new issues. Revisit the initiative periodically and realign it to your business goals.
Vineberg emphasizes that effective change management is about collaboration, discussion and open lines of communication. "Even though change can be destabilizing, it is an opportunity for growth and innovation," she added. "Leaders that communicate in a clear, inspiring and timely fashion will be better positioned to manage change successfully and to build a shared vision of the future.''