HRM spoke to two legal experts about the recent dismissal causing controversy on one of the world's most popular shows.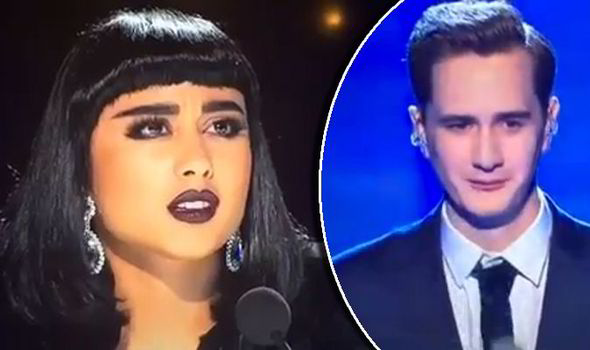 Most televised singing competitions have at least one judge who's renowned for their cutting criticism but, earlier this week, two judges on The X Factor New Zealand took it too far – the pair were fired after their scathing remarks constituted bullying.

British singer and panellist Natalia Kills initiated the verbal attack, branding the young hopeful a "laughing stock" and said she was "disgusted" and "embarrassed to be sitting here."

Musician and co-star Willy Moon continued the tirade, comparing contestant Joe Irvine to fictional murderer Norman Bates before adding; "I feel like you're going to stitch someone's skin to your face and then kill everybody in the audience."

The husband and wife duo were apparently offended that Irvine looked too much like Moon – who was sporting a slim fitted suit and pompadour hairstyle.

Just 24 hours later and TV execs confirmed that both Kills and Moon had been booted from the show.

To find out more about the legal implications surrounding the high-profile sacking, HRM spoke to legal experts from DLA Piper.

"Bullying is defined as being either related to the victim personally or related to tasks they are performing," Ashleigh May explained. "The X factor incident was a personal attack – it was belittling and almost ridiculing."

Partner at the firm, Laura Scampion outlined some best practice tips for employers looking to prevent bulling in their own workplace.

"The first thing to do is have a bullying policy in place," she said. "Set the scene and communicate the guidelines clearly for employees."

It's not uncommon for judges to dole out hurtful remarks – the show's own creator Simon Cowell is notorious for his quick wit and occasional cruelty – but Kills and Moon overstepped the line, which is why it's imperative that employers clearly define bullying.

"The policy should explain what boundaries, rules and expectations there are in your workplace, and should define what types of behaviour aren't acceptable," advised Scampion. "There can be a fine line between bullying and performance management – so set out what does and doesn't constitute bullying."

Footage of the couple's on-screen invective has since gone viral. You can watch the video here but be warned – it definitely doesn't make for easy viewing.