Cherise Mendoza is Head of HR for Canada at Microsoft – and with an impressive HR career spanning back 20 years, she knows just how important people strategy is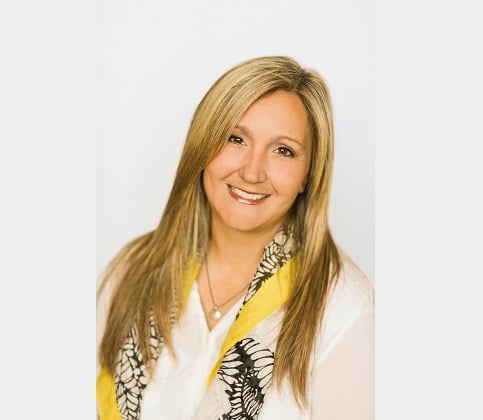 Cherise Mendoza is Head of HR for Canada at Microsoft – and with an impressive HR career spanning back 20 years, she knows just how important people strategy is when it comes to ensuring future success.
As part of Microsoft's journey to embolden their internal culture, we caught up with Mendoza to ask just how important diversity is to their organization.
"It's a critical component," she told us. "If you think about the cultural journey we've been on over the past few years, with our CEO Satya Nadella, one of things we did was redefine our culture. We believe that a culture needs to start with the right outlook – as such, we've fostered the concept of a growth mindset. This means we believe everyone can learn and improve together.
"We want to make sure we're customer obsessed, that we have a diverse and inclusive workplace, and that we can empower every person and organization on the planet to achieve more. We understand it's hard to do this if you don't have a demographic in your own house that represents this, so we know how integral a growth mindset is to our journey."
It's a cause worth championing – especially in a sector used to hearing grumbles over their diversity quotas. But Mendoza accepts that the discrepancies in the industry are something that won't necessarily be eradicated overnight.
"We are constantly striving to increase representation," she added, "particularly when it comes to women and ethnic minorities, across all levels. Whilst we're committed to this, we understand that it can be a journey for the technology sector. There are five things we focus on when we look at diversity and inclusion.
"The first is transforming our culture, and ensuring we have a culture that has the ability to thrive. The second is about empowering and retaining our people, and making sure you've got a really good set of programs and initiatives in place. The third is around driving an inclusive recruiting process, which is crucial in when it comes to attracting diverse talent. The fourth is expanding our talent pipeline, and the fifth is around delighting our customers."
Our changing ideas of what diversity is, and how we can achieve it across an organization, has improved in part due to the growing inclusivity we enjoy in our personal lives. As Mendoza explained to us, Canada has a highly diverse demographic, which has undoubedlt filtered down into our wokrplaces.
"It's such a great opportunity that we have, in tech in particular," she added, "and it's so interesting to see how many of our customers are engaged in seeing the cultural change Microsoft has gone through.
"I think one of the reasons we had such success, is because Satya really understood the relationship between strategy and culture. We've come a long way, and we have a long way to go – but this is what makes it such an exciting time to be part of HR. Leaders are now starting to realise that in order to be successful in the future, you have to be deeply connected to your culture."
To find out more on this issue, Mendoza will be speaking at HRD Canada's Diversity & inclusion Masterclass, March 8th 2018. For more information on our speaker line up and agenda, click
here
.
Related stories:
How do you tell an employee to dress more professionally?
Should your workplace allow pets?