Organisations today are judged for more than their success as a business, according to Deloitte's new report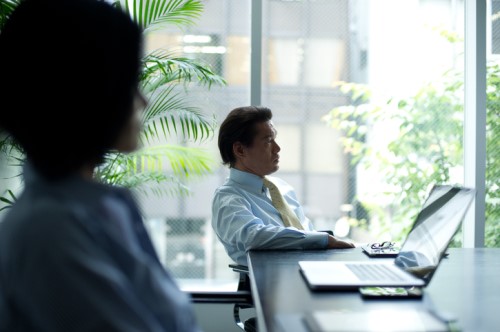 The world of work is changing to become more personalised and connected, with formal hierarchies breaking down and being replaced by networks of teams, according to Deloitte's new report Human Capital Trends 2018: The rise of the social enterprise
It also highlights a profound shift facing business leaders in Australia and around the world: the rapid rise of what Deloitte calls the social enterprise.
The report has surveyed more than 11,000 HR and business leaders around the world and is the largest longitudinal survey of its kind.
Indeed, David Brown, Deloitte Human Capital Leader said that there are several major changes happening in the world of business.
"Society's expectations of business are changing. The focus is now clearly on business' role in society as a driver of change, just look at the role they played in the marriage equality debate in Australia late last year," said Brown.
"In the past we have measured business performance on financials and the quality of products or services."
Brown added that social capital is just as important as human, financial and physical capital.
"Companies' reputation, relevance, and bottom-lines increasingly hinge on their ability to act as good citizens and influence pressing public issues," he said.
"With increased transparency and social awareness, business focus is shifting towards stronger relationships with employees, customers and communities. Organisations today are judged for more than their success as a business.
"They're now being held responsible for their impact on society at large – their role as a social enterprise."
The report also found that in preparing for the workforce of the future, 90% of Australian businesses jointly ranked a connected workplace and C-suite collaboration as their top priorities.
However, only 38% and 43% respectively indicated a readiness to tackle these challenges.
"Australian businesses are clearly prioritising connectivity and collaboration but the scale of the challenge and the pace at which change is occurring is perhaps making businesses feel underprepared," said Brown.
"Being disconnected geographically from the rest of the world can instil a need and necessity to find ways of connecting socially, the importance of which has now filtered through to the workplace."
Brown added that communication tools traditionally used for social purposes being embraced in the workplace and the lines between personal and business identities blurring.
"The more connected an organisation is, the more important what it is saying becomes," he said.
"Employees want their workplaces to represent them and their values externally, as much as their own profile and social media presence does."
According to Deloitte, the 10 human capital trends for 2018 are:
The hyper-connected workplace: will productivity reign?
As communication tools like instant messaging and social media migrate from personal life to the workplace, the challenge for organisations is to ensure they actually improve organisational, team and individual performance and promote the necessary collaboration for the organisation to truly become a social enterprise.
Indeed, 40% of Australian respondents say they expect face-to-face meetings and phone calls (31%) will decrease in the near future. To replace them, 68% predict an increase in instant messaging and 79% an increase in online collaboration platforms.
The Symphonic C-suite: teams leading teams
The Symphonic C-suite is the next stage in the ongoing evolution of leadership models, in which the organisation's top executives play together as a team, while also leading their own functional teams, all in harmony. As noted above, Australian leaders appear to be better at collaborating than their global counterparts.
From careers to experiences: new pathways (21st century careers)
The concept of a career is evolving towards a model that empowers individuals to acquire valuable experiences, explore new roles and continually reinvent themselves. Despite traditional career models becoming defunct in the new world of work, the report found that more than half of the business leaders surveyed globally (54%) have no programs in place to build the skills of the future.
People data: how far is too far? (data as opportunity & risk)
Organisations face a tipping point: develop a well-defined set of policies, security safeguards, transparency measures, and ongoing communication around the use of people data, or risk employee, customer and societal backlash. Encouragingly, more than half (56%) of Australian respondents say moderate to strong people data management policies are in place.
Wellbeing: a strategy and a responsibility
As the line between work and play continues to blur, employees are demanding benefits include a wide range of programs for physical, mental, financial and spiritual health. Employers are investing in wellbeing programs as both a social responsibility and a talent strategy. 39% of Australian respondents say they offer comprehensive wellbeing programs, including mindfulness, life balance and financial fitness.
Citizenship and social impact: society holds the mirror
An organisation's track record on corporate citizenship and social impact now has a direct bearing on its core identity and strategy. Engagement with external stakeholders on topics such as diversity, gender pay equity, income inequality, immigration, and climate change can lift financial performance and brand value, while failure to engage can destroy reputation and alienate key audiences.
AI, robotics and automation: putting humans in the loop
While 75% of Australian companies see AI, robotics, and automation as important, only 23% feel ready to navigate associated changes. Leading organisations recognise that to gain maximum value from new technologies they need to find ways for humans to work alongside robots – reconstructing work, retraining people and rearranging the organisation.
The greatest opportunity is not just to redesign jobs or automate routine work, but to fundamentally re-think 'how work works' to benefit employers, teams and individuals (just 5% of Australian respondents say they are doing this).
The longevity dividend: work in an era of 100-year lives
Forward-thinking organisations see extended longevity and population ageing as an opportunity to employ highly skilled workers. Yet currently only 8% of Australian respondents say they are partnering with older workers to develop new career models that leverage their expertise.
New rewards: personalise, agile and holistic
Employees are increasingly asking for more personalised, agile and holistic rewards, including a focus on fair and open pay (e.g. the UK has recently introduced gender pay gap reporting). There's a long way to go – only 6% of Australian respondents say they offer personalised reward programs.
The workforce ecosystem: managing beyond the enterprise
Business needs strategies to engage, manage and retain an increasingly hybrid workforce. Globally, 37% of survey respondents expect a rise in contractors, 33% an increase in freelancers and 28% growth in gig workers.
Related stories: