Mental health at work – the final taboo or an accessible topic?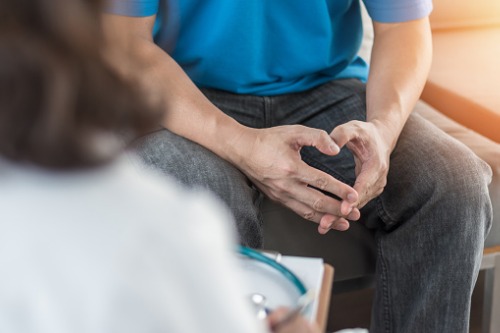 Mental health at work – the final taboo or an accessible topic?
A report from the Canadian Government found that one in five nationals will experience a psychological health problem or illness in any given year, with psychological health problems being classed as the number one cause of disability in the country.
That being said, why do some employees not feel comfortable enough to disclose their mental health issues – and what should employers do if they then discover an unannounced ailment?
HRD Canada spoke to Cameron Wardell, associate at Mathews Dinsdale and speaker at Employment Law Masterclass in Vancouver, who explained how organizations should react.
"Employees do not have a general obligation to disclose mental health or other health issues to their employers," he told HRD Canada. "An obligation to disclose may arise if an employee is seeking an accommodation for his or her mental health issue or is seeking the use of a benefit such as sick leave, or if an employee's disability is having an impact on the conduct of their position. Indeed, employers may, from time to time, be faced with a situation where they have a duty to inquire."
Wardell went o on to say that if an employer discovers that an employee has a mental health issue that the employee has not previously disclosed, the employer should not take any action on that basis.
"Unless," he added, "there is a reason to believe the mental health issue could affect the employee's ability to perform his or her job safely and effectively, or unless the employee is asking for an accommodation or other benefit.
"Importantly, concerns about safe performance of job duties must be based on the facts surrounding the particular employee in question (e.g. nature of his or her job, medical information, etc.) and not based on stereotypes surrounding mental disorders generally.
"The best course, in virtually all circumstances, is for an employer to gather more information before taking any action (there are, of course, exceptions, as every situation is different). If there is a safety issue, employers may need to look at options for holding an employee out of work. This can be a tricky process for which you should have counsel."
Furthermore, according to Wardell, when an employee discloses a mental health problem and the employer has a need to glean more information there's a best practice that should be followed – namely, to prepare a list of specific questions for the employee's doctor or health care provider.
"The employee can then obtain the information and bring it back to the employer within the timeframe requested," continued Wardell. "It is a good practice for the employer to offer to cover the reasonable expenses of the doctor or health care provider in having the written information prepared."
To hear more on the important employment law issues that'll impact your workplace, book your ticket to HRD Canada's upcoming Employment Law Masterclass in Vancouver.