At least two organizations have let all their unpaid interns go after Ministry of Labour compliance orders.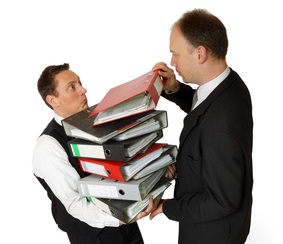 Unpaid internships have been controversial for many years, but are still ubiquitous in many industries. That may change as the Ministry of Labour cracks down on internships that don't meet the stringent legal requirements.

Two Ontario publishers have let their unpaid interns go after ministry inspections found they were violating wage regulations in the Employment Standards Act.
St Joseph Media, which publishes Toronto Life, Canadian Family, and Quill & Quire, let about 20 unpaid interns go, according to CEO Douglas Knight. The compliance order was issued only for Toronto Life, but the others were let go to ensure the entire company complied with the ESA. Toronto Life kept two of its seven interns.
"After 20 years of running a hugely successful internship program that was very public and widely known, the (Ministry of Labour) decided to shut (it) down," Knight said, adding he was told inspectors would be looking at all magazines in the province, many of which offer unpaid entry-level positions.

Editorial interns at The Walrus were also told their positions would end this week.

Internships are only allowed to be unpaid when run through co-op programs or official work programs approved by a college of applied arts and technology or a university. The only other situation where a company can hire an unpaid intern is if all six of these conditions are met:
The training is similar to that given in a vocational school.

The training is for the benefit of the individual.

The person providing the training derives little, if any, benefit from the activity of the individual while he/she is being trained.

The individual does not displace paid employees of the person providing the training.

The individual is not accorded a right to become a future employee of the person providing the training.

The individual is advised that he or she will receive no compensation for the time that he or she spends in training.

There could be as many as 300,000 unpaid interns in Ontario, including 100,000 who are not on the books and not always protected by workplace safety laws.

Tell us in the comments what you think of unpaid internships.