Planning to enforce an alcohol and drug testing policy? - Proceed with caution, warns one employment lawyer.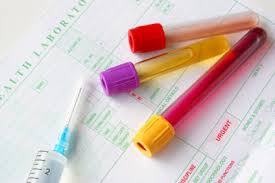 Canadian laws governing alcohol and drug testing in the workplace have long been a little hazy – now, as the picture becomes clearer, employment lawyers are saying we must proceed with more caution than ever.

"Tread carefully if you seek to introduce a pre-access alcohol and drug testing policy," warns Miller Thomson lawyer Ryan Smith. "It is likely the law will deem in unenforceable."

Smith's advice comes on the back of a recent Ontario Superior Court of Justice decision, which upheld an arbitrator's decision to invalidate an employer's pre-access alcohol and drug testing policy.

The case first came into question in December 2012, when a plumbing and pipefitting union contended company Suncor's directive of testing all employees for alcohol and drugs prior to being allowed access to a worksite, in Sarnia Ontario.

The following year, after a lengthy decision, the policy was deemed "an unreasonable violation of the affected employees' privacy." The employer's association then applied for a judicial review but a three-member panel upheld the decision.

According to Smith, the case is just "the most recent in a string of employer defeats with regard to the enforceability of alcohol and drug testing policies in Canada."

So why did the decision stick?

"A key issue in the Sarnia Review was whether pre-access testing - testing employees prior to allowing them access to a worksite - is more like conduct-based testing or random testing," explains Smith.

The employers argued pre-access testing should be considered in the same way as conduct based testing, which is allowed for employees in high-risk positions following an incident or near miss when all other causes have been ruled out, as a condition of return to work following a positive test, or where there is cause to believe the employee is impaired at work.

However, the plumbers and pipefitters union argued pre-access testing is more akin to random testing, which is permitted in very few circumstances - such as when a worksite is considered particularly dangerous or if there is evidence to suggest substance abuse is a prevalent problem among a workforce, causing an increased safety risk.

The court ruled in favour of the union and agreed pre-access testing is more akin to random testing.

What does this mean for employers?

"Pre-access requires the employer to meet the high threshold required to justify random testing," says Smith. "The already narrow circumstances in which unionized employees may be randomly tested in Canada [may be] closed off even further," adds Smith.

Canadian employers that want to implement pre-access or random alcohol and drug tests as a means to keep workers and the public safe must enter into strict employment contracts which specify such measures, says Smith.