A New York court has found that because an intern was unpaid she was not an employee and therefore did not need to be protected from sexual harassment.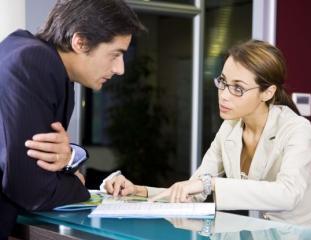 Unpaid interns have been making waves lately as courts around the world debate the legality of such arrangements. Now interns in the U.S. have another major concern as a district court in New York finds that unpaid interns are not employees so cannot bring a sexual harassment claim against their employers.
The intern alleging harassment, Lihuan Wang, filed a suit against Chinese- language media company Phoenix in January. She claimed two weeks into her internship her direct supervisor and bureau chief, Liu Zhengzhu, invited her and several co-workers to lunch. Liu asked her to accompany him to his hotel so he could drop some things off. In the hotel room he took off his jacket and tie and put his arms around her, trying to kiss her.
Judge Kevin Castel of the US District Court for the Southern District of New York ruled last week that Wang did not quality for protection under Title VII of the 1964 Civil Rights Act nor the city's Human Rights Law because the "absence of remuneration" meant the "essential condition to the existence of an employer-employee relationship" was missing.
Liu has reportedly since left Phoenix, and the company denied engaging in discriminatory activity.
It is unlikely that a Canadian court would come to the same findings, according to employment lawyer Kelsey Orth, from Crawford Chondon and Partners. While there have been few cases specifically looking at this issue, volunteers are generally considered employees by the Human Rights Commission.
Orth emphasized that most employers would take accusations of sexual harassment seriously regardless of who made the accusations and would continue with an investigation. However, if an unpaid intern was dissatisfied with an investigation or the outcome they would likely be able to take the case to the local human rights tribunal.