Seven percent put on unpaid leave, terminations to follow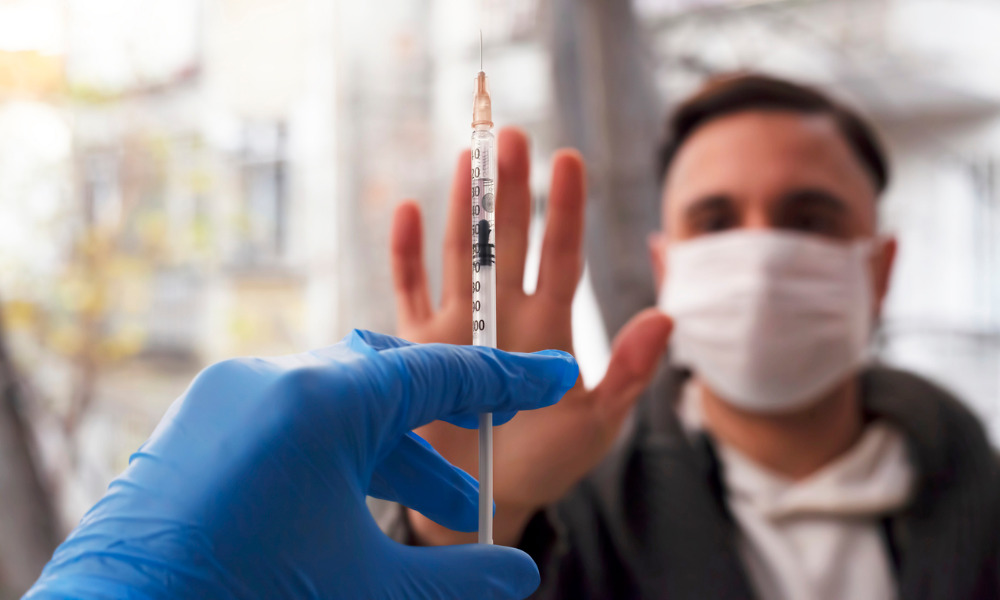 Windsor City has warned unvaccinated municipal staff they may be fired if they refuse to get fully immunised against COVID-19 by February 1. The city has declared January 4 the deadline providing proof of their first dose of vaccination, and February 1 date for their second dose. In September, the city back announced a vaccination policy requiring staff to disclose their vaccination status by November 15. However, employees may also apply for a medical or human rights accommodation before the said date if they refute having the vaccine.
Authorities also launched a "significant amount" of training and educational activities in order to deal with staff hesitancy towards the vaccine. However, with the deadline now passed, seven percent of their workforce are still unvaccinated and have been put on unpaid leave for their non-compliance. The city said that remaining staff will be redeployed as needed and temporary resources will be used to fill in the roles of those on leave. However, in the longer-term, the city said it'll be taking the "difficult but necessary next step" of terminating non-compliant individuals so vaccinated new hires can fill their posts.
"New hires are required to comply with council's vaccination policy as a condition of their employment," the city's announcement read.
Read more: City of Toronto and TTC to mandate COVID 19 vaccinations for workers
According to the city's chief administrative officer, they're committed to working with their staff to ensure a safe and healthy workplace, and are still hoping that those who were put on leave can come back as soon as possible.
"It is our hope that we can welcome back those impacted individuals as soon as possible, but operational requirements will force us to fill vacancies to ensure that we can deliver the high-quality public services that Windsor residents and businesses expect," added Jason Reynar.
Putting workers on leave or terminating them for non-compliance has been a cause of concern for different organisations regarding the implementation of vaccine mandates. Other areas have opted to drop or refuse to implement such policies in fear of worker shortages as some staff remain insistent on being unvaccinated.
In Windsor, the Transit Windsor staff have already reported an "unavoidable reduction in transit service" after some employees remain non-compliant on the jab mandates. It raises concerns that other municipal services will be left vulnerable as fewer staff are available, making it hard to manage as regular absences, illnesses, and scheduled holidays take place.
Earlier this year, HRD spoke to Peter Straszynski, partner at Torkin Manes LLP, who revealed the intricacies of refusing the vaccine on human rights grounds – and revealed why employers should tread carefully before terminations.
"Objections based on grounds protected by human rights legislation may require accommodation by the employer to the point of 'undue hardship'," Straszynski told HRD. "Where an employee's objection is based on a reason that does not reflect a legally protected ground, employers may choose to terminate employment for non-compliance, but they should reasonably expect that such a termination will be 'without cause' and will require payment of appropriate termination pay in the circumstances."