The restaurant chain is no stranger to food safety mishap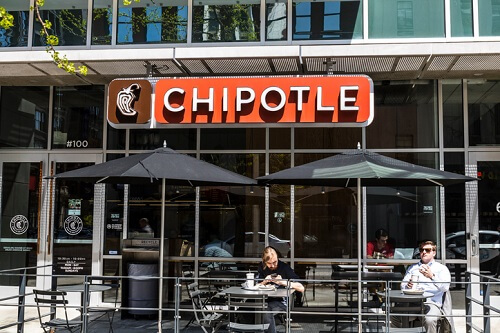 US restaurant chain Chipotle Mexican Grill is launching another wave of food safety training for employees after nearly 650 customers fell ill from food served in an Ohio restaurant.
The trainings this week will take place across the US at different times to allow for normal business operation to continue, Nation's Restaurant News reported.
Having faced similar incidents of customers being stricken with food-related illness in the past, Chipotle said it has established "stringent food safety standards" and that it has a zero-tolerance policy against violations.
"[We] are committed to doing all we can to ensure it does not happen again," said Chipotle CEO Brian Niccol.
"Once we identified this incident, we acted quickly to close the Powell [Ohio] restaurant and implemented our food safety response protocols that include total replacement of all food inventory and complete cleaning and sanitization of the restaurant," he said.
In the latest incident, customers were reportedly hit with the foodborne disease Clostridium perfringens, which results from food being exposed at an unsafe temperature, investigators said.
Chipotle also plans to monitor food safety compliance more regularly by holding online assessments of employees' food handling knowledge every quarter.
Past incidents of foodborne diseases linked to Chipotle include two E. coli outbreaks across 14 states and norovirus outbreaks in Boston and southern California.
"In 2015, we failed to live up to our own food safety standards, and in so doing, we let our customers down," said Steve Ells, founder and former CEO of Chipotle.